Well all is not well in the Fee Household both myself and Paul have been struck down with the snuffles and this rotten Flu thing! I made Two cards today and I am shattered beyond belief what is going on here!
We had the Flu jab just two days before Christmas so why on earth do we feel like this, so bad we were we even missed the Boxing footie match, and still not feeling up to scratch Paul's Sister took him for me yesterday and Poor Paul is worn out!
Am going slightly stir crazy what with being held ransom with the snow for so long and now this, couldnt go Crimbo shopping and now can't go sales shopping! Oh well more for me to spend on the Stampin up Sale-a-bration event!
Talking of which here are my two creations of the day, The larger card with the gorgeous satin ribbon was cased from a card by Andrea Walford but using the SAB set that Demos were given free at Convention Sweet Summer, Pam Morgan demo'd this set using the wax resist technique, and am hoping that I will get to have a go in the next couple of days if I can get out and pick up some cheapo crayons!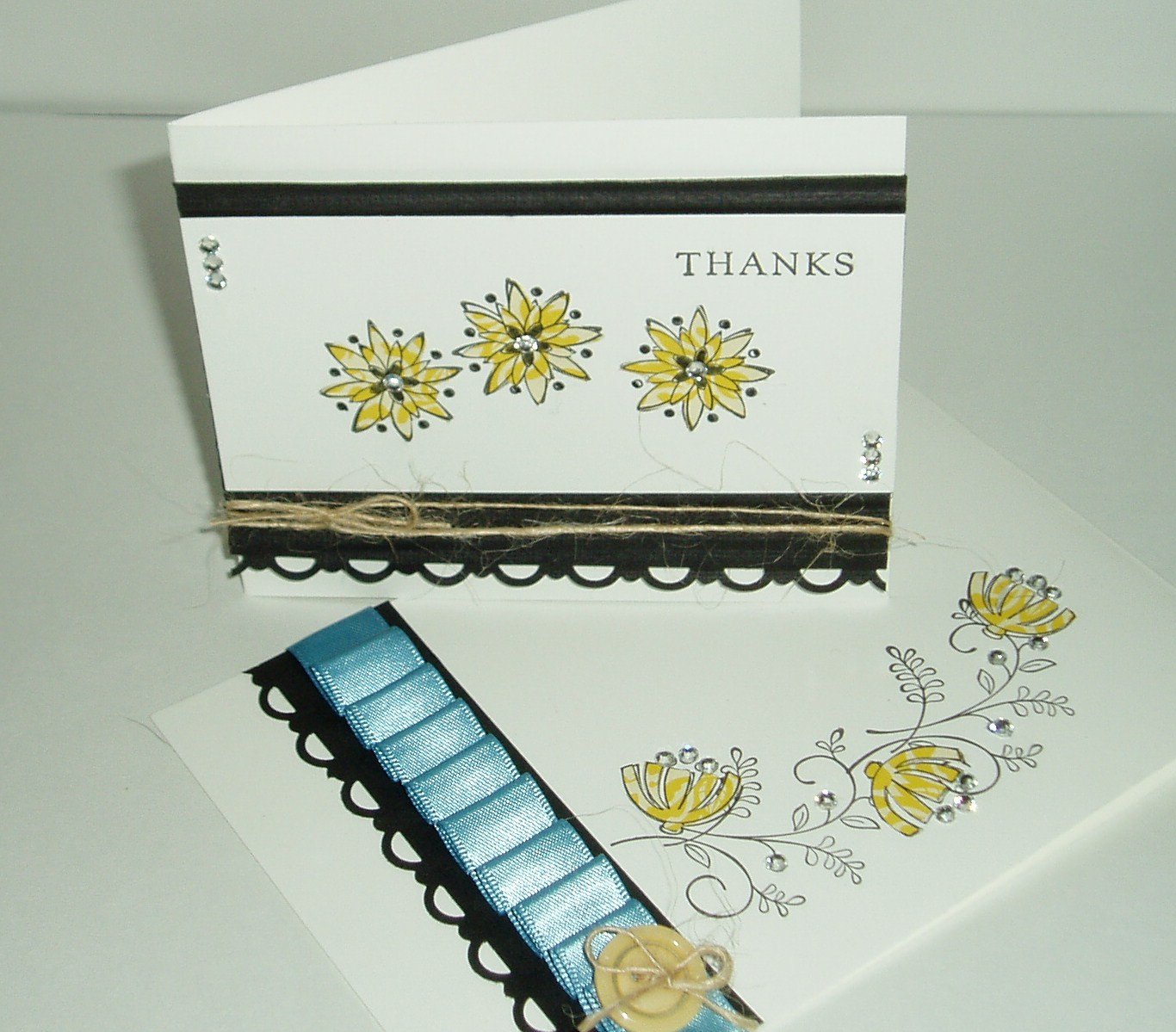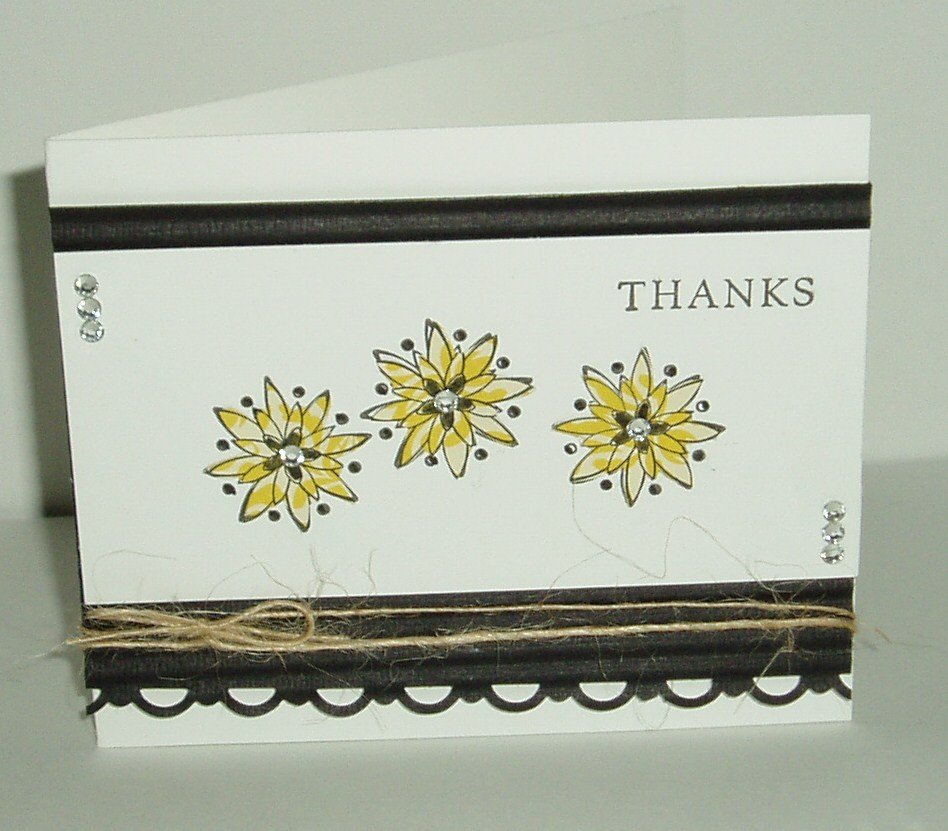 On the smaller card I used the crimper on the black cardstock, I used the Greenhouse Gala Papers and flat decoupaged all the flowers, and of course the lush bling that is Stampin ups Rhinestones. The sentiment is from the Basic phrases set.
Hope I have inspired you all…..
You can earn the Sweet Summer set free with just £45 spends on Stampin up products, order from me and you will recieve a £4.95 savings on Shipping!