Welcome to In Love With Stampings Demo blog hop Group, There are 4 groups to this blog hop so thats a fair few inspirational projects to spur you on, To get to me You would have arrived here fromCarolyn
and what beautiful projects too don't you think..
On to my project, I have chosen the Bliss set oh what beauty beholds in this set, I am wholly sorry its just for sale-a-bration and not for keeps… Look at theose magnificent Rhinestones have you ever seen anything so sparkly! I have used Crumb Cake, Blushing Bride and Pear Pizzaz, papers, cardstock and Ink Pads…. I have used some pretties from the retired prettys kit!
I am also entering this into the Color Throwdown Challenge 125 this week, Hope I am in time!
I have altered a jar of beautiful smelling Vanilla tea light candles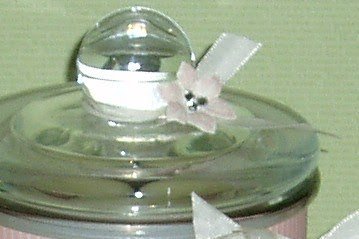 To continue the hop you will need to pop over to Kara for some more fabulousness….
The four groups start with
Group 1 Sara
Group 2 Theresa
Group 3 Keren
Group 4 Kirsteen