Hello and welcome to my 8th day of Christmas Creations, Hope you are enjoying it…
Todays creations are a card I made for my training and convention swaps, using a fabulous all year round stamp set from Stampin up called Baroque Motifs, I just adore this set, I used the rock n roll technique on the flower using Tangerine Tango and edged with Cherry Cobbler ink pads. Fantastic colour combination dont you think!
I adore this set, the box was one I saw in a BHS store housing hot chocolate and other yummies and i thought wow what a fab gift package that wouldmake, well what a faff of a project it turned out to be, it's triangle in design and real hard to do, phew I was glad once it was finally finished, Nearly balled me eys out when the phone went just as I finished it, coz as I turned round Stamford had it in hs mouth all ready to rip to shreads, see he sees a handmade box, (and yes he knows the difference) and thinks Oohhhheeee chocolatey stuffs in there! Mmmmm norty Stamford….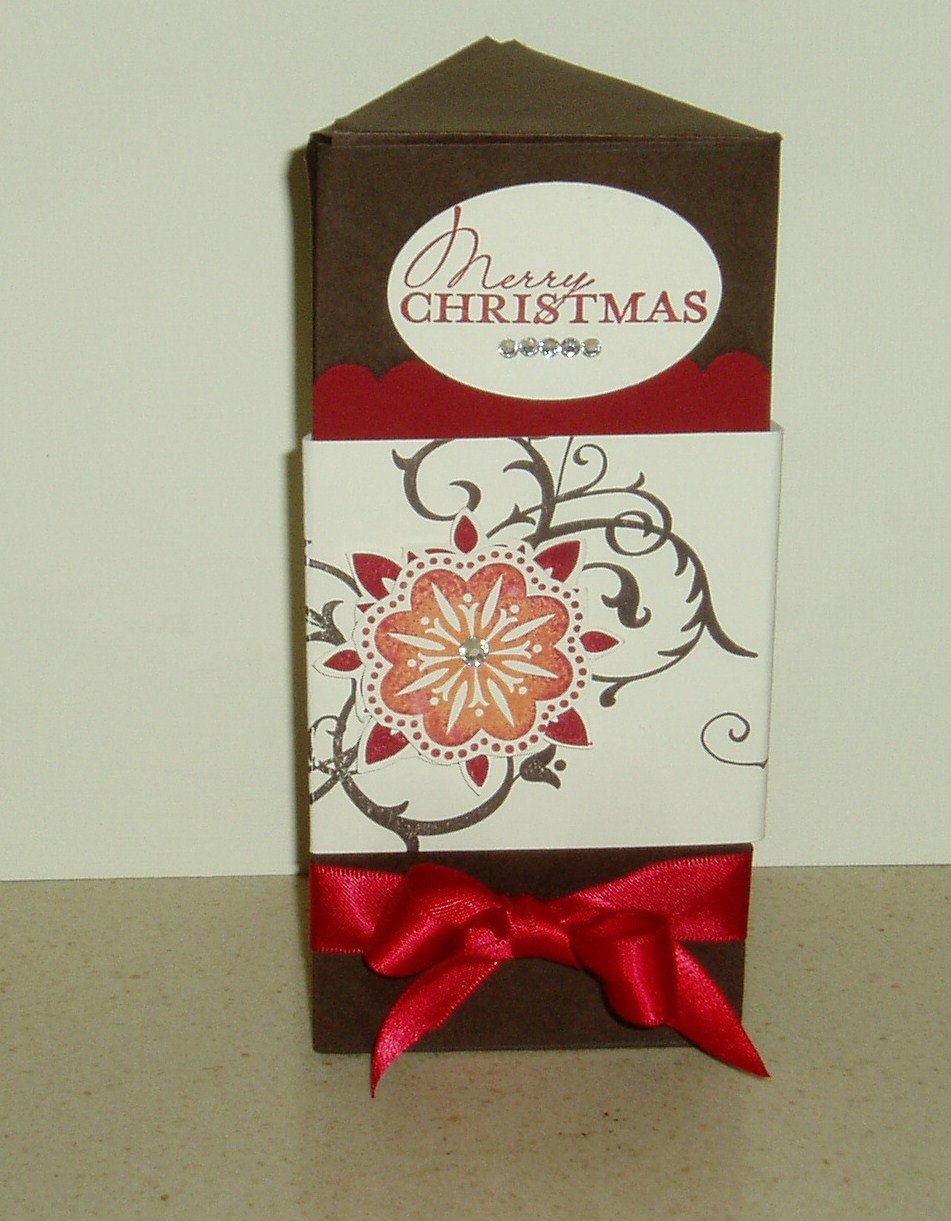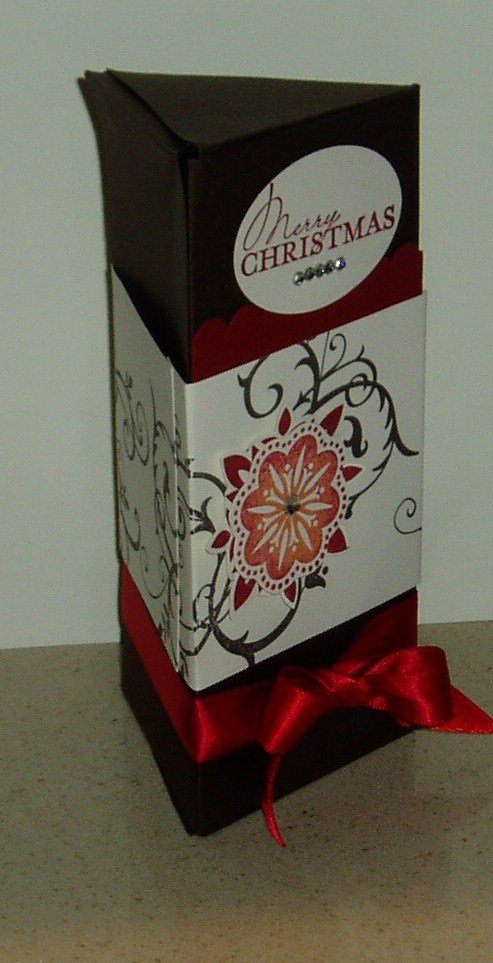 All supplies Stampin up:
Stamp sets: Baroque Motifs, Contempo Christmas.
Cardstock: Early Expresso, Cherry Cobbler,Tangerine Tango, Very Vanilla.
Ink Pads: Early Expresso, Cherry Cobbler,Tangerine Tango.
Ribbon Real red Satin, Basic Jewels Rhinestone.
Punches: Oval extra large, Scallopped border.