How would you like to get a FREE cardstock sampler of the NEW Stampin up Colours, Well here's how, I am offering a Free Colour cardstock swatch to anyone who orders £20.00 or more from now until the end of September 2010, There has been further reductions on the last chance list, and stock is selling out fast, Please click on the updated link above for those reductions, so why not take a gander and get your favourite items before they sell out, and also get FREEBIE WHILST YOU ARE AT IT!
Get your hands on the new colours now!
The colour combo at Colour Throwdownthis week is fab Colour Throwdown challenge #110 uses a new colour to us, the very lush Pink Pirouette…..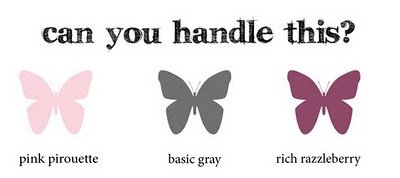 As always stunning inspiration over at Colour Throwdown, the DT are amazingly talented!
I was amazed at how quick I made this card, less than half hour from thinking to finishing, and using three of my favorite SU stamp sets too! I love this challenge blog as you dont have to think oh my what colours shall I choose today, its done for you…..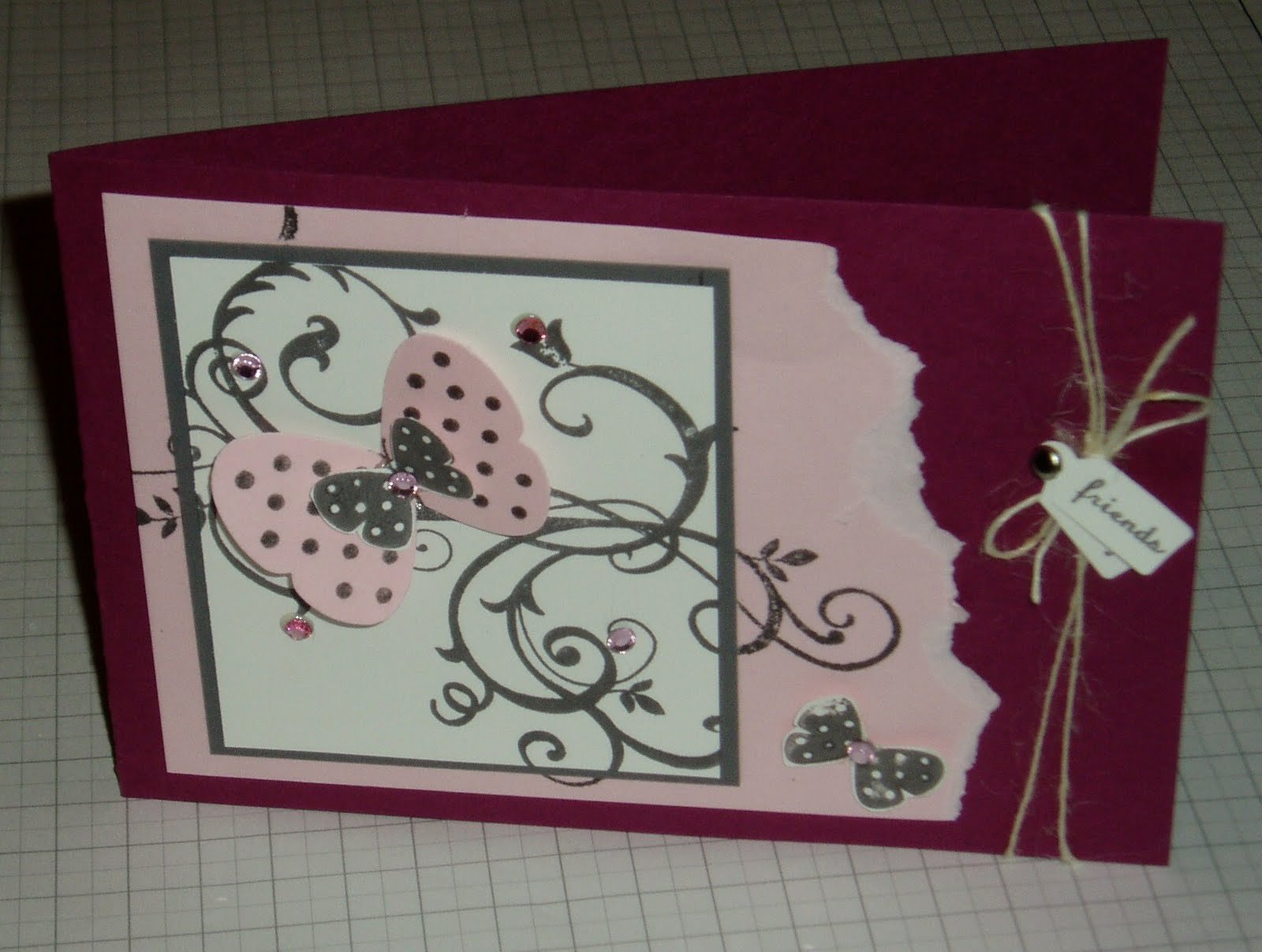 I hope you like, I am rather pleased with it myself!
Stash Used: All Stampin up…….
Stamps: Baroque Motifs, Tiny Tags, Flight of the Butterfly
Ink and cardstock: Pink pirouette, Basic Grey, Rich Razzelberry, Whisper White.
Punches: Tiny tag, Butterfly