What price can you put on Friendship!! Me well I can't put a price on it, as my freinds are priceless to me, I have the most fantastic set of friends anyone could have and am truly grateful for the friendship I have with every single one of them, I feel very blessed indeed for each and everyone of them, without them my struggles would be hard to climb and each and everyone of them have helped me to climb the biggest struggle I have at the moment!!
One of these fabulous friend is called Chris and for my birthday she made me the most gorgeous card, using Stampin up Two step stamp Greenhouse Garden and I will truly treasure it… I call Chris my Dog Whisperer and her fantastic skills in training Dogs is invaluable to me, If only I would do as I am told….lol Oh I can't help but spoil my Stamford!!
I also cased it, How could I not it is afterall very beautiful! Chris used the lavenders of the colourways That stampin up have at the moment and teamed them up with SU Garden party papers, Basic Grey, Old Olive, Almost Amythest,Lavender Lace and Whisper white Cardstock and Inks to match, The leaves are from the Two Step Bird punch from the mini catty! The sentiment is from the Wonderful words set!
I am sure Chris wouldn't mind if I shared the card with you all!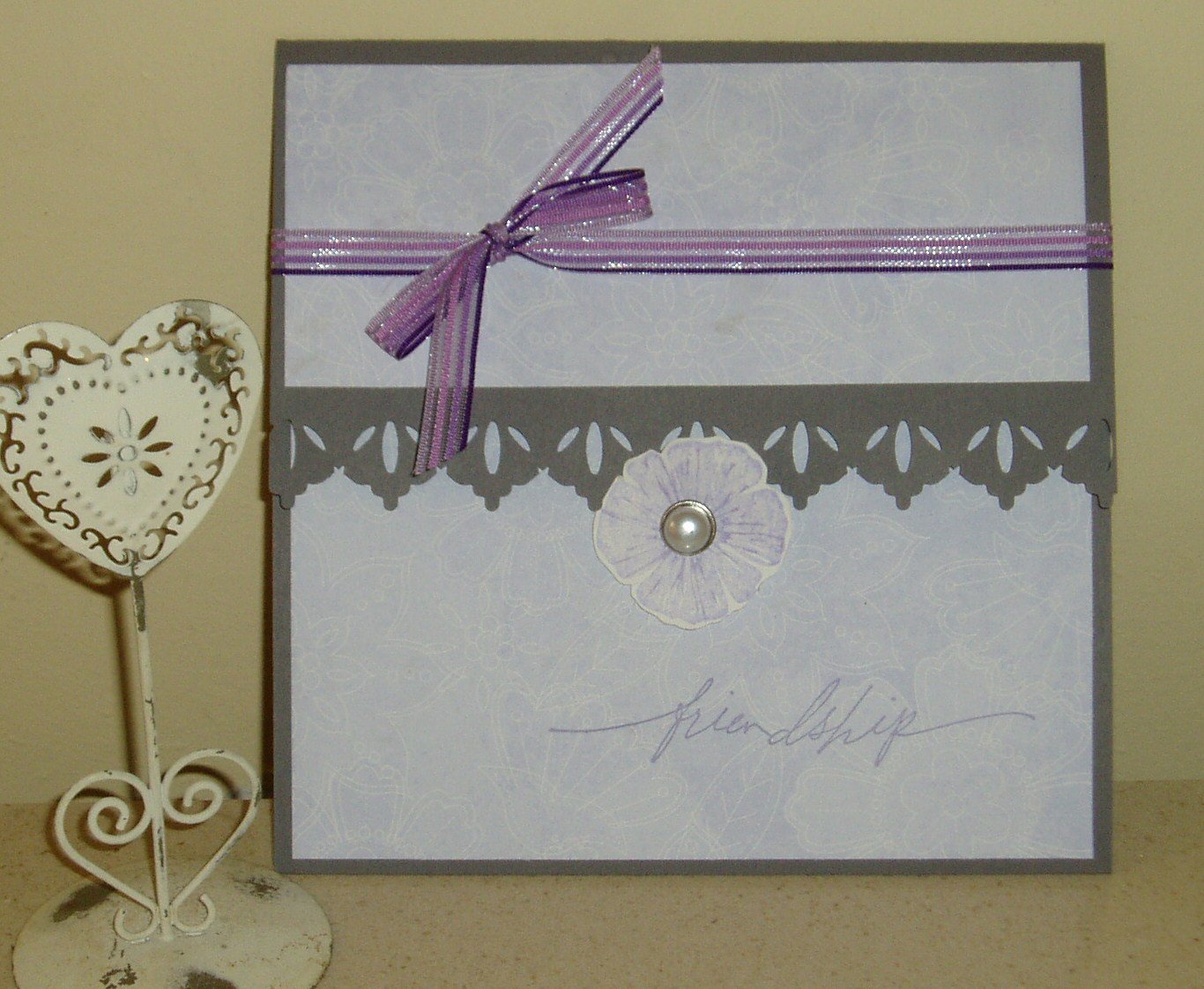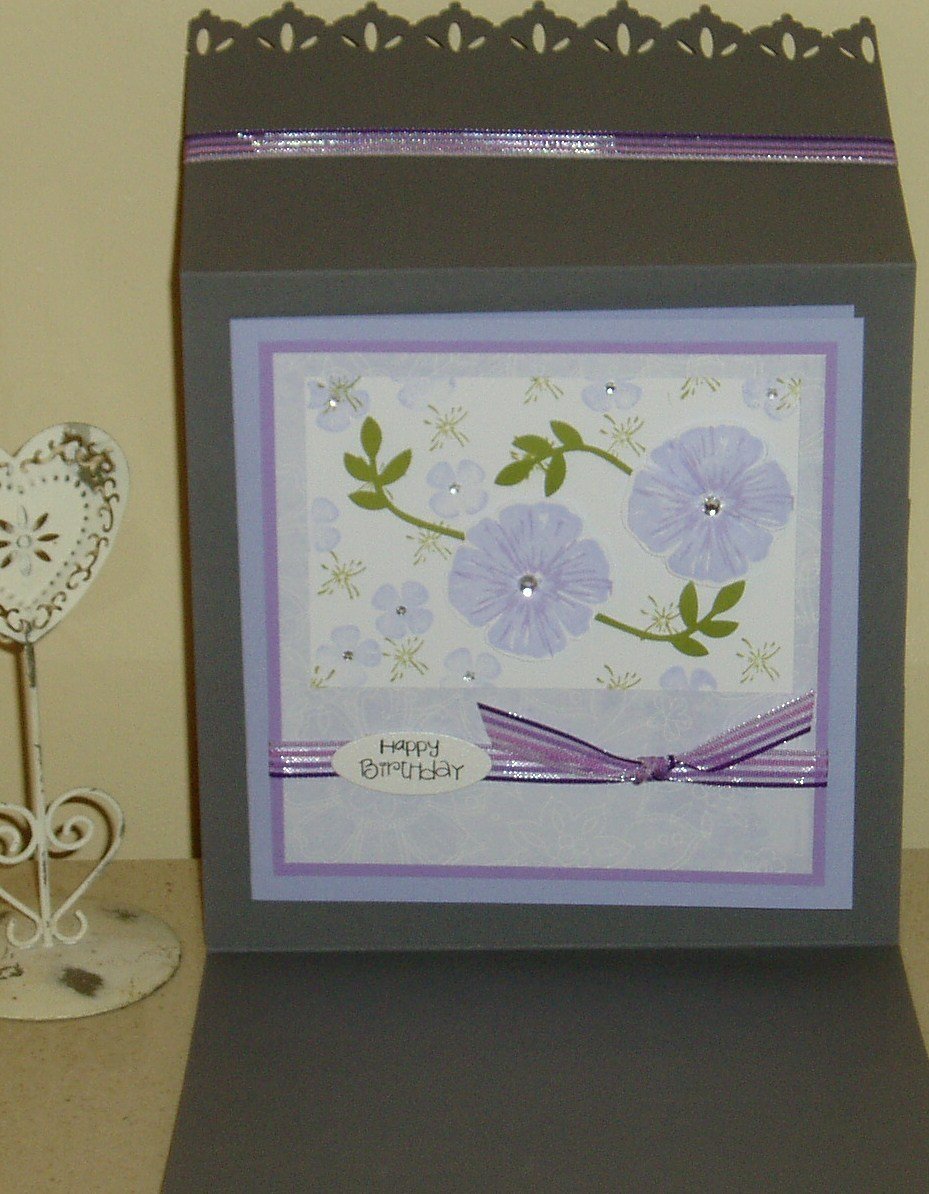 Isn't it beautiful… I have cased this card on a smaller scale and made a matching gift bag…. I have used some of my favourite colours, I sooo love Really Rust and once again am gutted its to be retired end of September, I shall be definately stocking up on this colour!!
My colours are, Basic Grey, so saffron, Really rust and more mustard, I have used the same stamp sets and Trendy tree for the sentiment inside, again everyhing used on this car is from Stampin up, the bag is a paper bag from craftsulove that i have decorated with stampin up cardstock….
I have made this set for Chris as a thankyou and there is something especially yummy inside that bag!!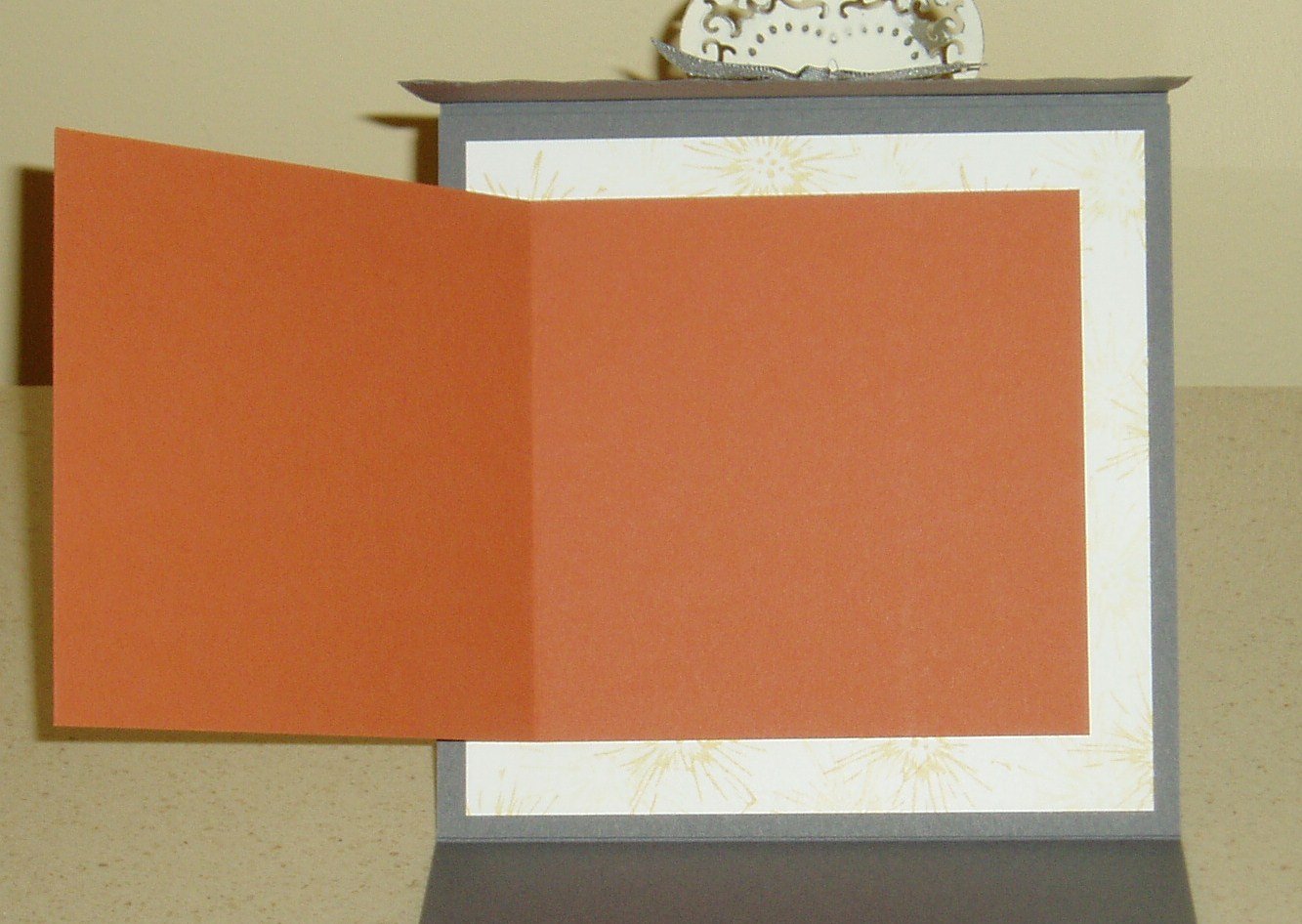 Don't you just love Friends, I do!!
Thankyou for looking and please do leave a comment they are much appreaciated….