Is the challenge over at Penny Black Saturday, I havent done any challenges for a while, and had made this card a couple of weeks ago infact, was going to post it the other day but time ran away with me, so was glad this morning to pop onto PBS and find my card fits the challenge perfectly!
The side step card uses an A4 sheet of card so is a fair sized one, I got the stamp fror this image last year at Allie Pallie and am shamed to say I never used it till now! Such a fun image too I wonder why I diDnt get round to using it! The sentiment is a woodware one a jane gill design.
Te image was coloured using Stampin up watercolour crayons, stamped the image twice and decoupaged the spoon and mouse laying in it! The flowers are punched from the Stampin up Boho Blossom punch, and the middles are from a small circle punch and I just useD an embossing tool to create a fake brad effect…..
I used the new colourways of Mambo Melon and Soft suede from Stampin up for the cardstock, and the gorgeous matching Melon Mambo Dotted grosgrain!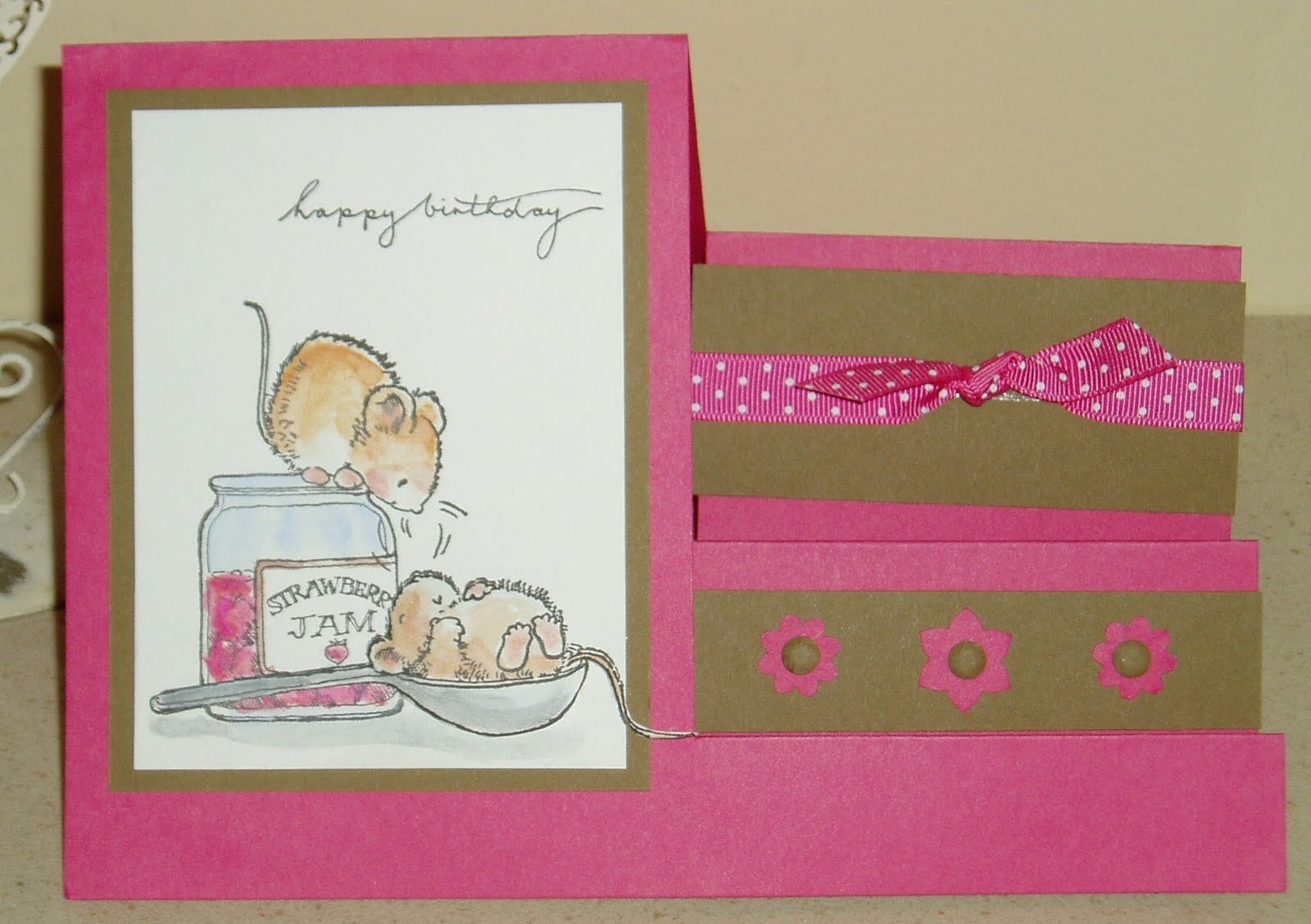 A very Simple but Cute card me thinks! Mmmm not sure why the side bit is looking wonky it's not in real life, will have to take another piccie and edit!…lol