Hello again, nowt for weeks then two on the trot whatever next…lol
Well The post is as it says Using the A Big Bold Birthday set from Stampin up's special 20% off this month, I was inspired by the Lovely Monica Gales posting yesterday using this set, I thought I would do colours suitable for men, but designs suitable for all…
I used the Template over at Splitcoast stampers for the All in one box, and as you can see I adhered the frosting of the cake to the lid so that when closed it sits on top of the cupckae rather snazzy dont you think!
The colours I have used are Kraft, soon to be Crumb cake and Not Quite Navy I really love this colour, The papers are from an old Hostess pad and since they are bringing in the crumb cake lets hope that they will do the single colour papers to match!!
For the frosting, I used Creamy caramel ink, sponged versamark all over then heat n stick powder (fabulous stuff) and then glitter!! I punch out two circles and added a brad from the Earth Elements brad set! Finished the box off with Night of navy grosgrain!
On the smal 4 inch card I used the marker pen in not quite navy to make the lines around the patterned paper and then used the pricking tool and papr mat oack to make it look like stitching.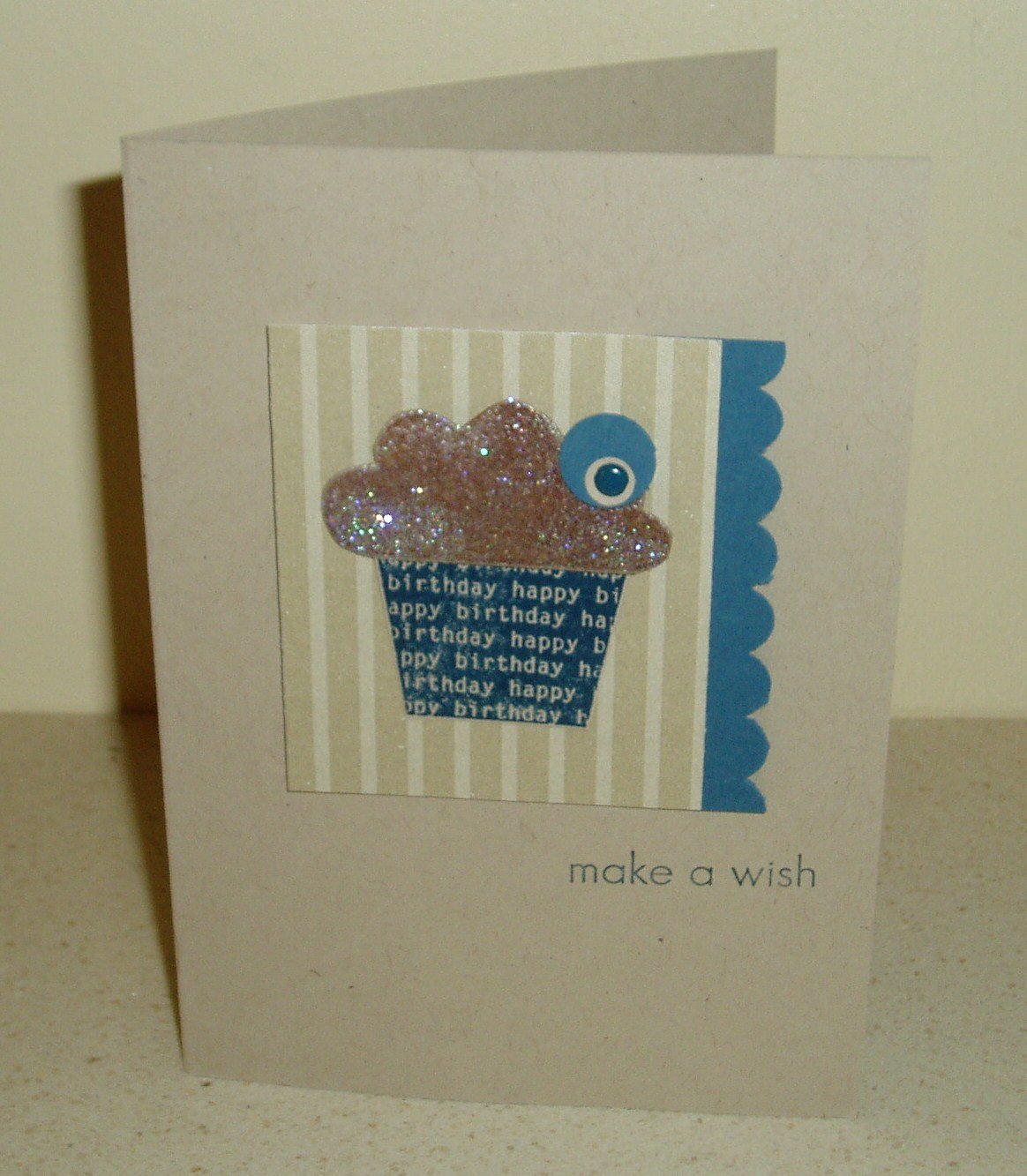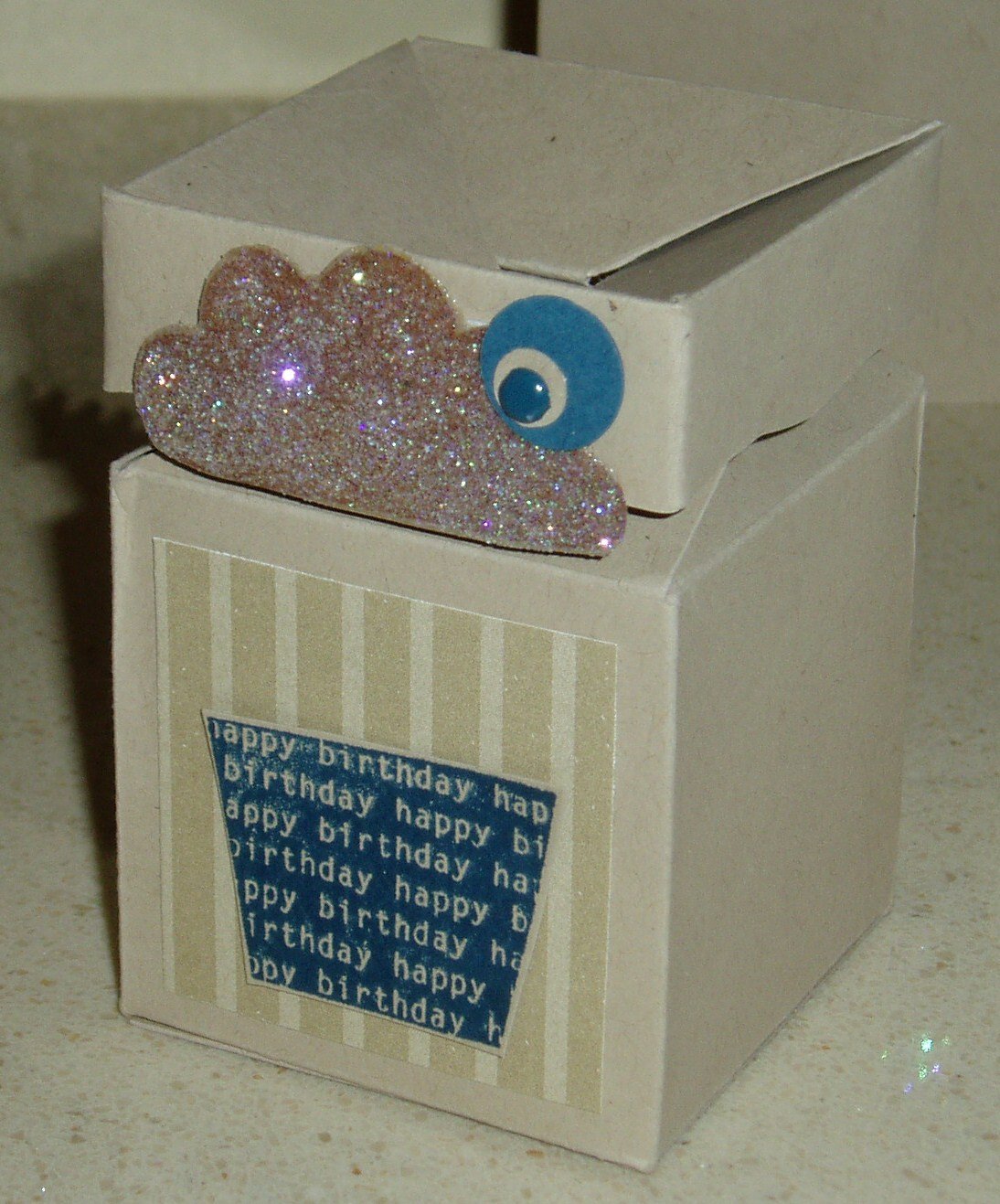 Do hope you like and are inspired like I was to make your own!