Its that tiime again, Stamp with us Challenge……
This week we have a colour challenge, and I new staright away what I wanted to use, I adore all tye creations I see with this stamp set, and have had it in my stash for yonks! Infact since we were given it at Convention last year and have never used it wow how awful is that!!
BUT today is the day I thought right bite the bullet Kim get ya circles out, as it mirrors my mind at the moment, yep I feel like I am going round in circles BIG TIME at the mo!!
I have made three small 4 x 4 inch cards, I think this set is great for Men as well as the Girlies…. Now don't forget to pop over to Stamp with us and see what other fabbiness the DT's have come up with!!
Two of our team leaders have just come back from an incentive trip with Stampin Up to the fabulous Monaco , My Upline Natalie and Monica well done girlies you deserve it… They have both also earn't this years incentive trip to Prague next year!!, Fancy some of that, why not come on board with me and join my fabulous Team and you too could earn such Luxury!!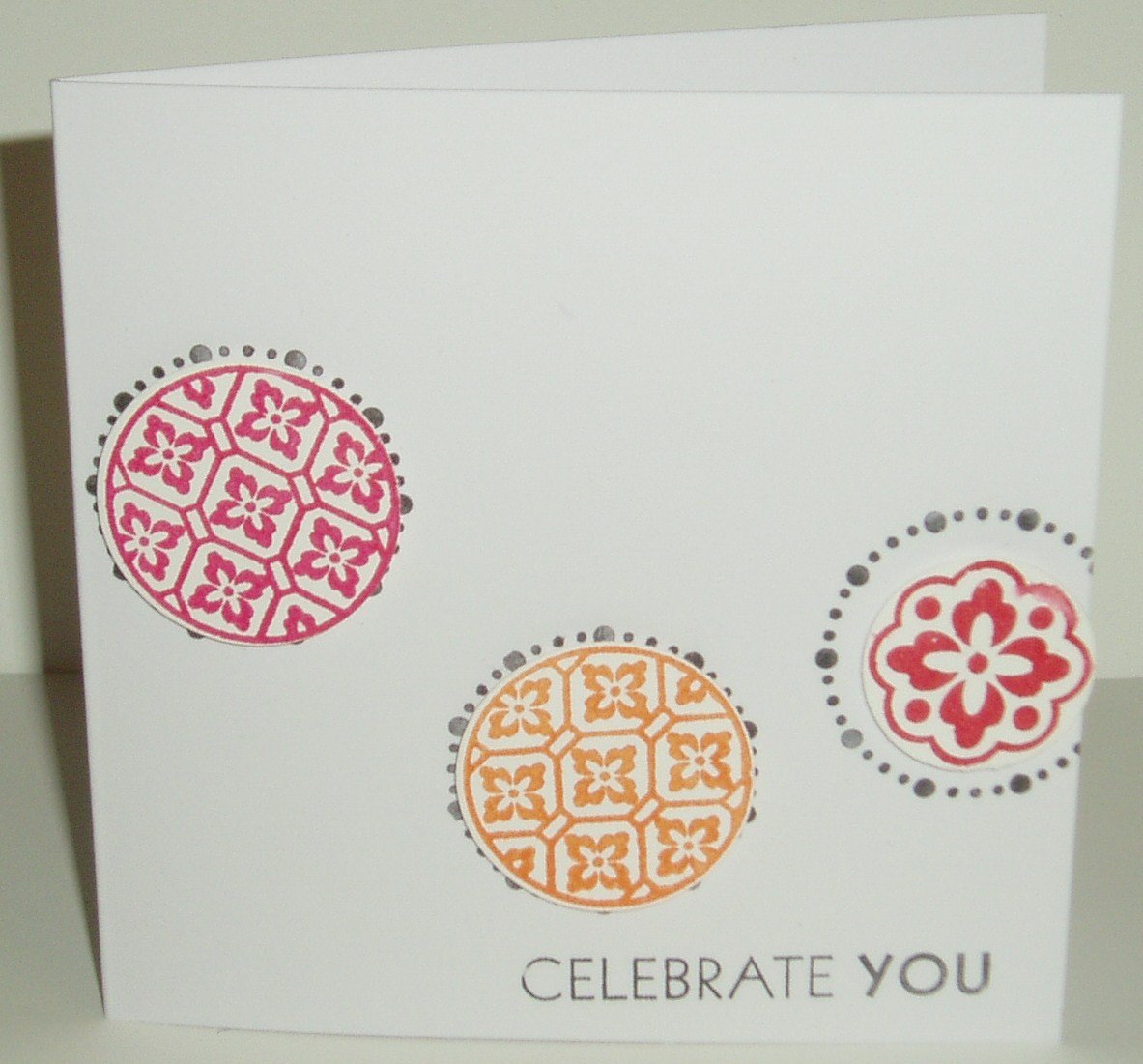 Stash Used:
Stamps: Circle Circus,Thankyou Kindly, Abit of a birthday cheer
Marker pens: Bold Brights, Pink Passion, Real Red, Only Orange, Basic Grey
Cardstock:Whisper White
Circle punches