As promised my DT efforts for the Stamp with us challenge…
We had a fabbi sketch to inspire us all this week, and another inspiration for me has to be the uber talented Monica Gale, which I based my DT card, on,

The ribbon is black and white and I used SU marker pens to colour it to match…. How cool is that!! All items are Stampin up!!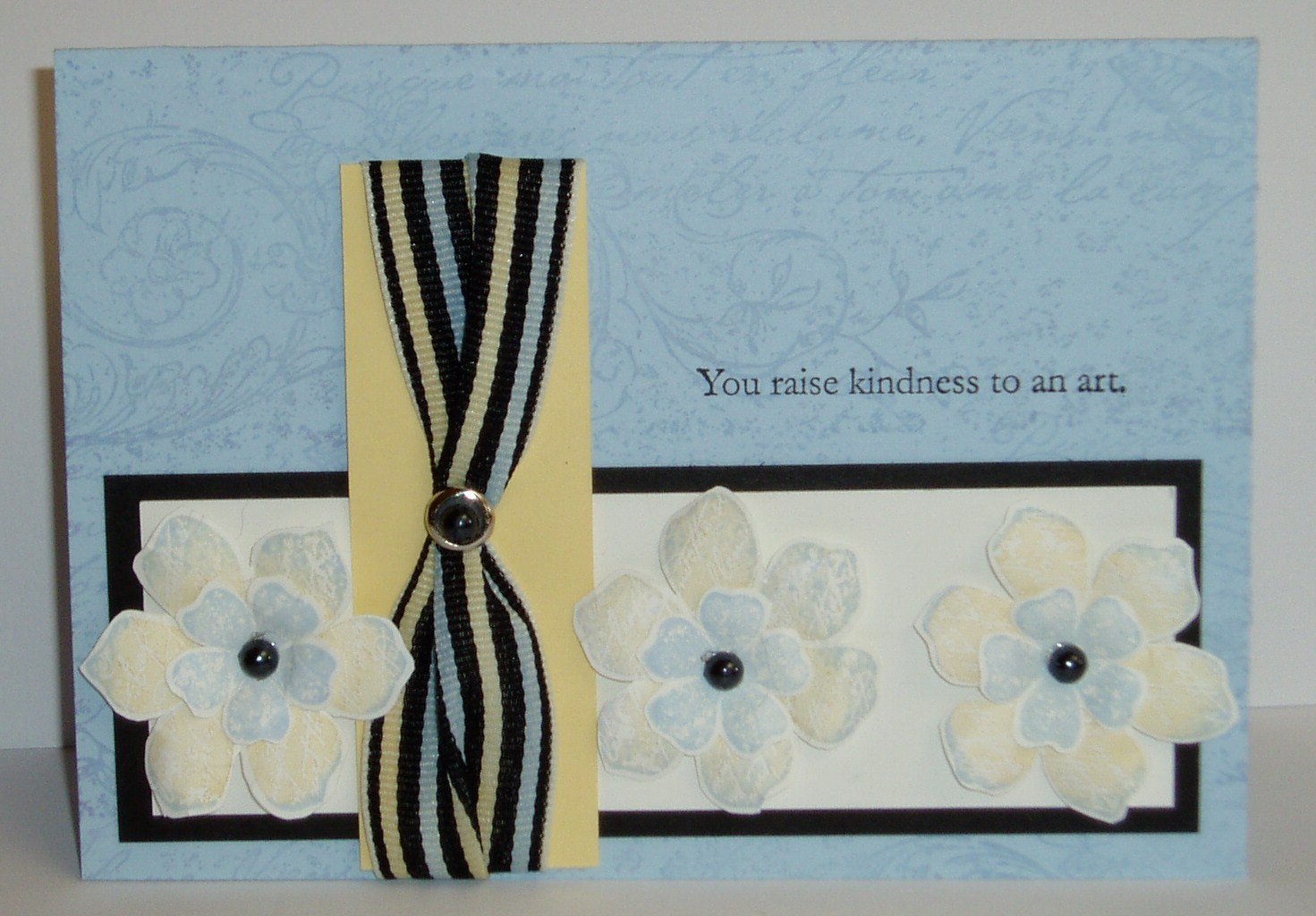 I blatently cased Monica's stunning gift box for which Monica has kindly shared a tutorial HERE with us all…
So whilst I made the gift box and the DT card, I love the designs and stamps so much I made a pinch box gift box designed by Lauren Meader, I sooo admire her work too!!
Stash used:
Stamps: Vintage vogue, very vintage wheel
Cardstock, Barely Banana, Bashful Blue, Basic Black, Whisper White.
Ink pads and marker pens: Barely Banana, Bashful Blue, Basic Black
Accessories: Pretties kit, Clips assortments,1 1/42 Grosgrain basic black, Taffeta ribbon, bashful blue…