Hello All what beautiful but odd weather we are having here in the UK…. Mustn't grumble though at least through the day it were warm….
Any hows I shalt bore you wuth weather talk!! I stumbled across a fabulous challenge blog called Colour Throwdown, I love it the DT inspiration is fabuluos too…
Now my card that I made was for last weeks challenge, and I missed it when i went to load it on to the linky, a new colur throwdown was announced so I made a similar one to the first one, though I do like my first effort much better… this weeks colours are at Colour Throwdown :
And here is my card, Now I didn't have Almost Amesthyst only in a marker pen, and boy didnt it make it hard tofor me not to have that colour!! I am not so pleased with this card, and I think that is why I think it needs Amesthyst card stock in there somewhere…. Below is the first one i made for last weeks challenge!
Now on my cards I have made a fabbi flower from a punch BUT can you tell whoch Stampin up Punch I used!!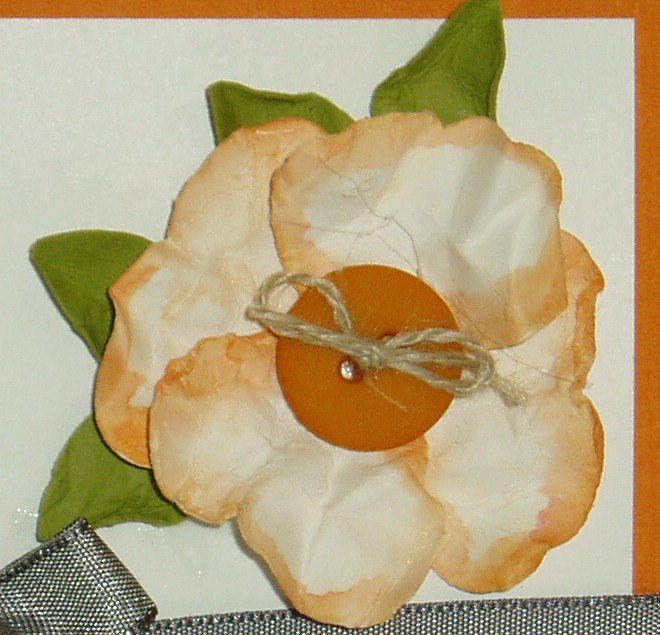 I saw this technique on a fellow demos card from ILWS and on her blog she gave a link to the lady who made it , do you think I can find whoit as, I shall enquire and let you know, I found link for how to make this VERY simple to make flower that I think has stunning effects and tommorrow I will link it for you…
Have now found out it's Peg and HEREis Peg's fabulsou card, thanks Peg for the inspiration!!
Last weeks were…..

Stash used: All Stampin up
Stamps:Thankyou Kindly
cardstock: as the colours above in the challenge…
Punches: Five petal flower punch, ????????? punch
Accessories: Paper Pricker, Mat Pack,Linen thread…