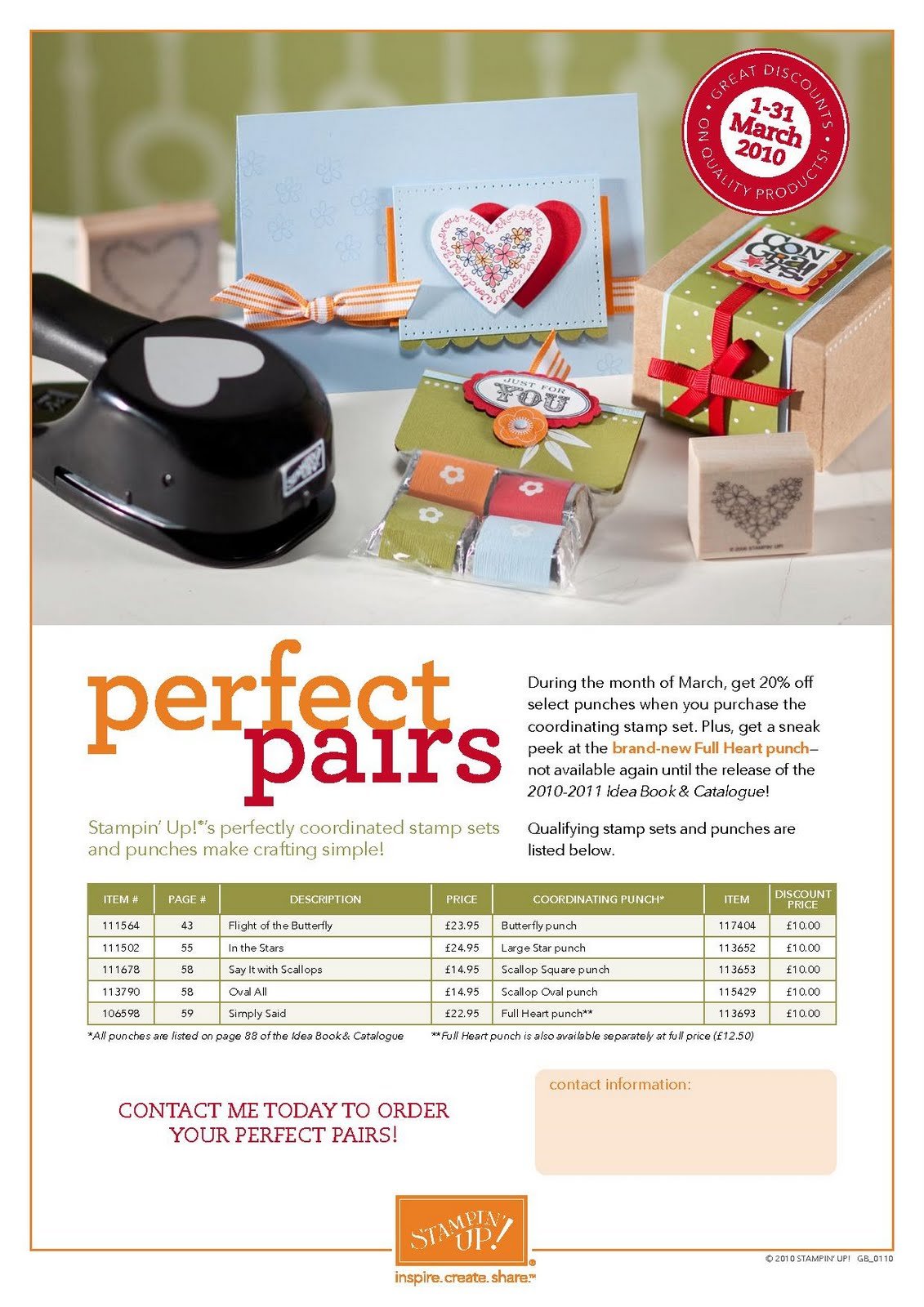 PLEASE CLICK ON PICCIE FOR A CLOSER LOOK.
Stampin' UP!'s March Special Offer is a fantastic one…….
During the month of March, you can get 20% off selected punches when you purchase a co-ordinating stamp set. PLUS GET THIS…..You can get your hands on a FULL heart Punch during this Month as well, Which is a Sneak Peak and only available while stocks last. It will not be available until October when the next catalogue, so if you are interested in purchasing the Simply Said stamp set and getting the Full Heart Punch with 20% off –
You can purchase the Full Heart Punch seperately at £12.50.
You can also mix and match the stamp sets and punches…
Qualifying Stamp Sets & Punches are…..
Flight of the Butterfly £23.95 Butterfly Punch will be £10
In the Star £24.95 Star Punch will be £10
Say it with Scallops £14.95 Scallop Square Punch will be £10
Oval All £14.95 Scallop Oval Punch will be £10
Simply Said £22.95 Full Heart Punch will be £10
Contact Me today to place your order. I am also offering my own special on this deal, FREE SHIPPING!