Well my what rotten weather we have woken upto!! Cold , wet and miserable!! No wonder I am feeling a little under the wheather, with ears that are ringing and a throat that feels like someone has sanded!! Yesterday werent too bad, and whilst at the footie, it were warm one minute and cold the next, perhaps it could have been the truly awful game that was being played, Chelsea buck your ideas up, and do what you get extortionate monies for!
Anyway today is STAMP WITH US day!! and this fortnights challenge is a sketch, a fab one too, I decided to use the fabulous Good egg stamp set by Stampin up and create away, making a card and matching gift box, the box instructions can be found on splitcoast under one sheet box…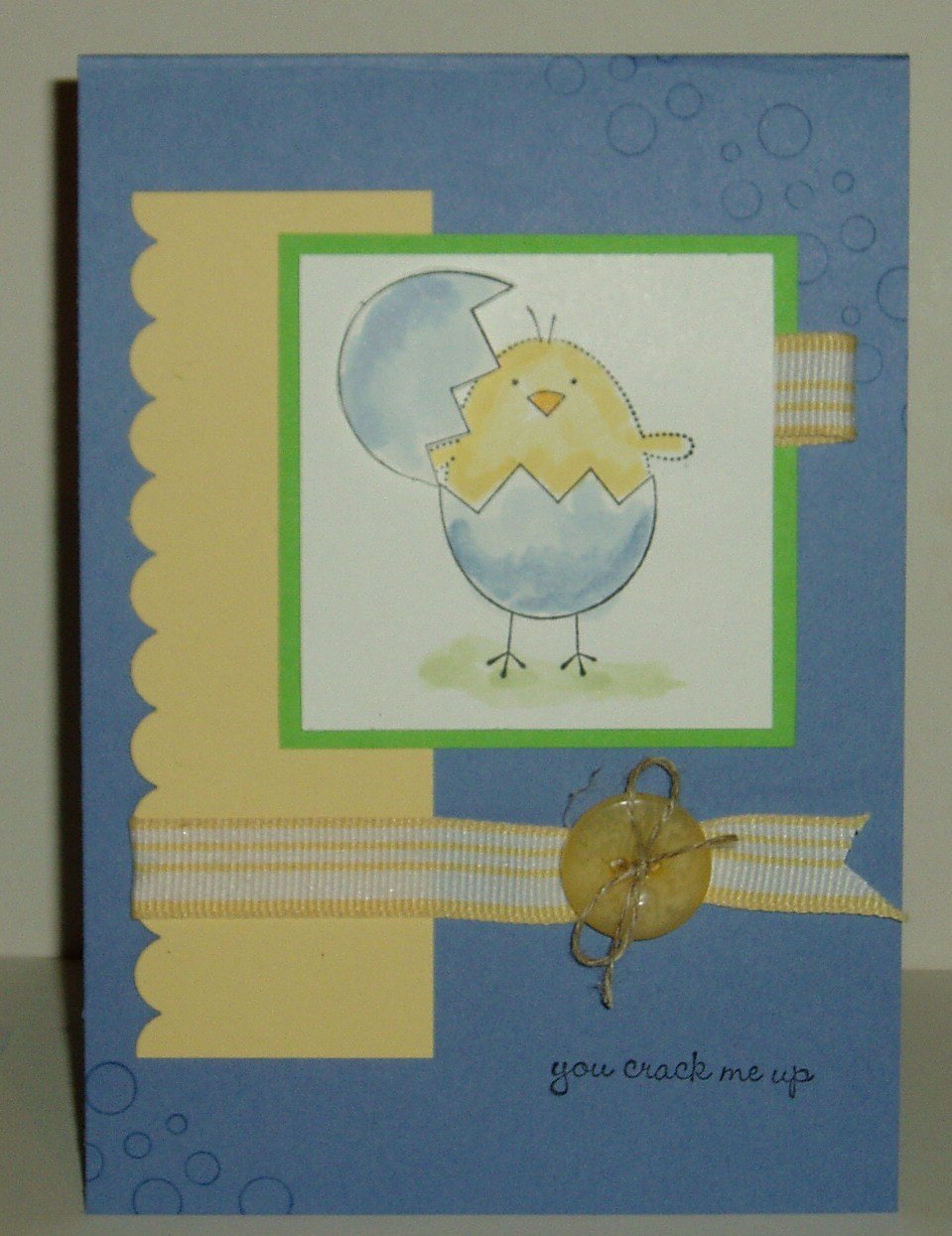 Well I hope you like todays creations, why not pop over to Stamp with us and have a go at the sketch challenge!!
stash used:
Stamp: A Good Egg
Cardstock: Brocade Blue, Barely Banana, Green Galore, Whisper White
Ink Pads: Stazon Black, Brocade Blue, Barely Banana, Certainly Celery
Accessories:, So Saffron Striped Grosgrain, Linen Thread, Latte Buttons