Hello and welcome to the In love with stamping Sale-a-bration Blog Hop, There are two loops to the Blog hop, I belong to the second one and the first one starts with Helen HERE… Well I assume you have arrived here from the fabulous Joannes Blog HERE Thankyou very much for comming, I hope you enjoy what I have made to show.
I have 7 Creations to show you!!.. Oh yes I have been a busy bee!!
In my creations I have used stamps from all the sale bration sets, as well as other stamps and embellishments, I have a few to show you, First up is a gift box and card set, the gift box is using a lauren meader template, the card is a 4 inch square, and the inspiration for the card came from the top of the box, I have used the Polka dot background and the Vintage labels set for this card, Full stash list at the bottom of post!!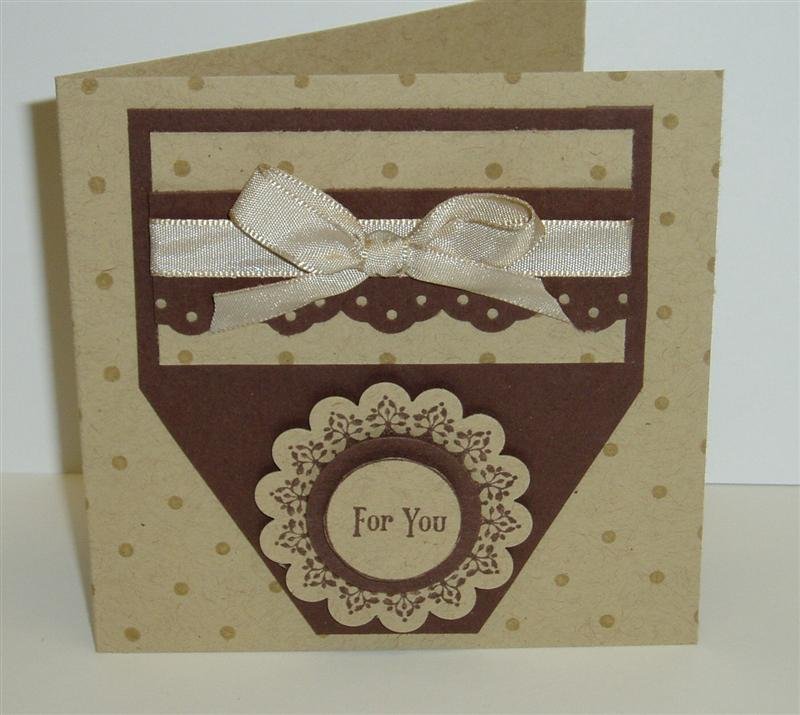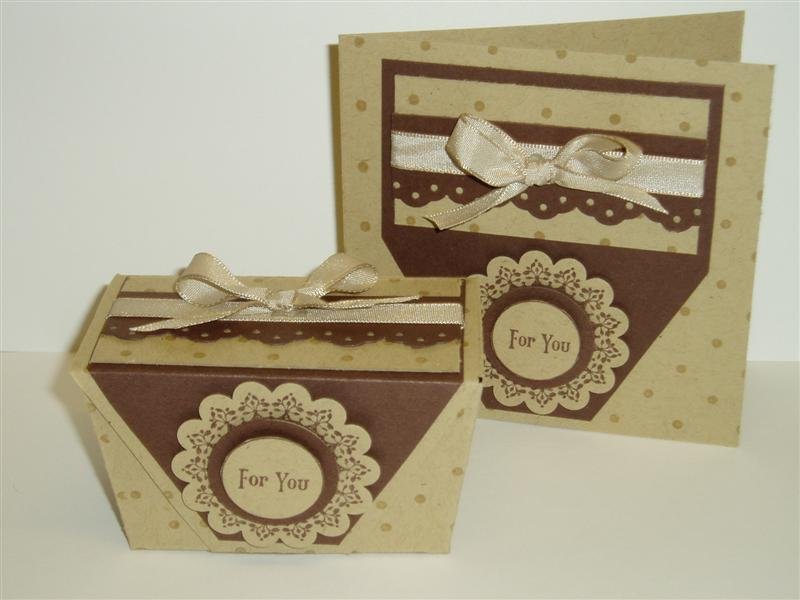 For the next lot of creations I have used the Happy Moments set, as well as Whimsical words, and again the fabulous Polka dot stamp…
This next two, I have used the Whimsical words again, and yep that Polka dot stamp, do you think I might be addicted to that stamp, Mmmmm I think you may be ight..lol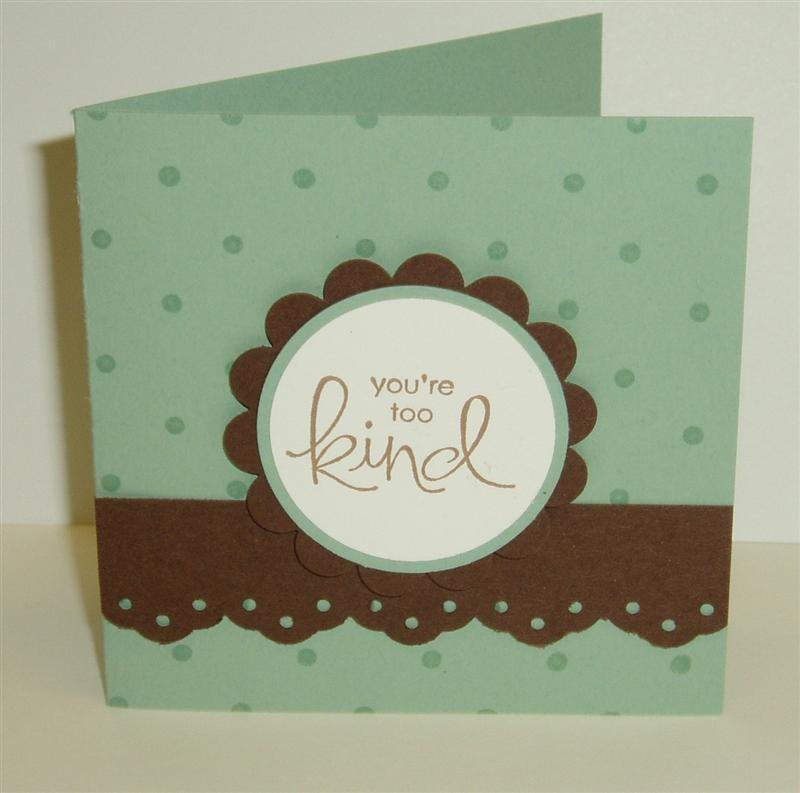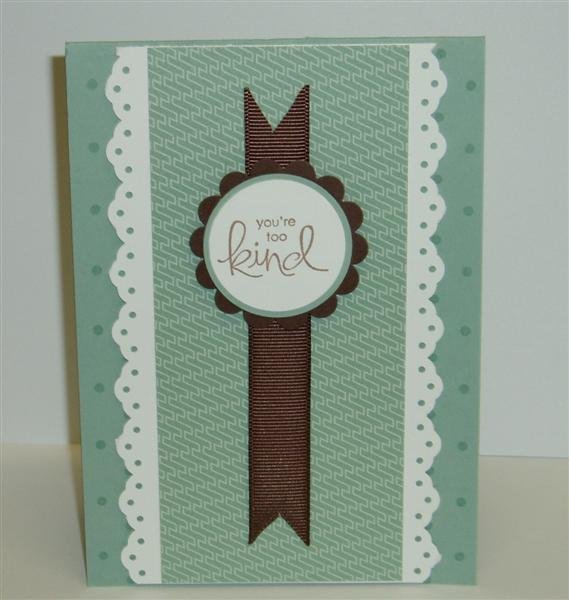 And last but no means least a card that I made for a recent Swap using the Good Neighbours set, the sentiment is from the Basic Phrases set, Oh no Polka Dot!

Have you enjoyed it so far, well toodle pop for now, I shall direct you over to Wonderful Emma HERE For your next spot of hopping…
Set 1:
Stamps: Vintage Labels, Polka Dot Background.
Cardstock: Kraft, Chocolate Chip
Ribbon: Kraft Taffetta
Punches, Scallop circle, Plain ciorcle, Eyelet Border
Set 2:
Stamps:Whimsical Words, Happy Moments, Polka Dot Background.
Cardstock: More Mustard, Chocolate Chip, Old Olive.
Ink pads: Versamark
Marker pens
Brads, Buttons, both earth elemants, Grosgrain ribbon, choc chip, Regal Rose both 5/8 width, linen thread, pricking mat and tool.
Set 3:
Stamps: Whimsical words, Polka dots
Ink Pad: Versamark, Chocholate chip
Cardstock, Chocolate Chip, Sage Shadow, Whisper White
Papers: To the nines
Punches: Eyelet Border, scallop circle, plain circles
Ribbon Choc chip 5/8
Set 4
Stamps: Good Neighbours, Basic Phrases
Cardstock: Sarhara Sand, Mellow Moss, Whisper White.
Ink pads: Melow Moss, Basic Grey.
Papers: Jackpot
Taffeta ribbon Basic Grey, Eyelet Border, pricking mat and tool