Hello, more rotten weather we have here today, but that dont stop me from showing youanother cutsie card, this time for Pollycraft Monday, and this monday I am one of the guest DT's…
I have used the uber cutie Sharing Christmas Sherbet stamp, Look at those big eyes arent they cute….
The stash used is from Stampin up, other than Sherbet herslf which is designed by Paula herself from Pollycraft!!
This weeks challenge is a great sketch from Paula, please do pop over to see what the rest of the team have come up with they are super!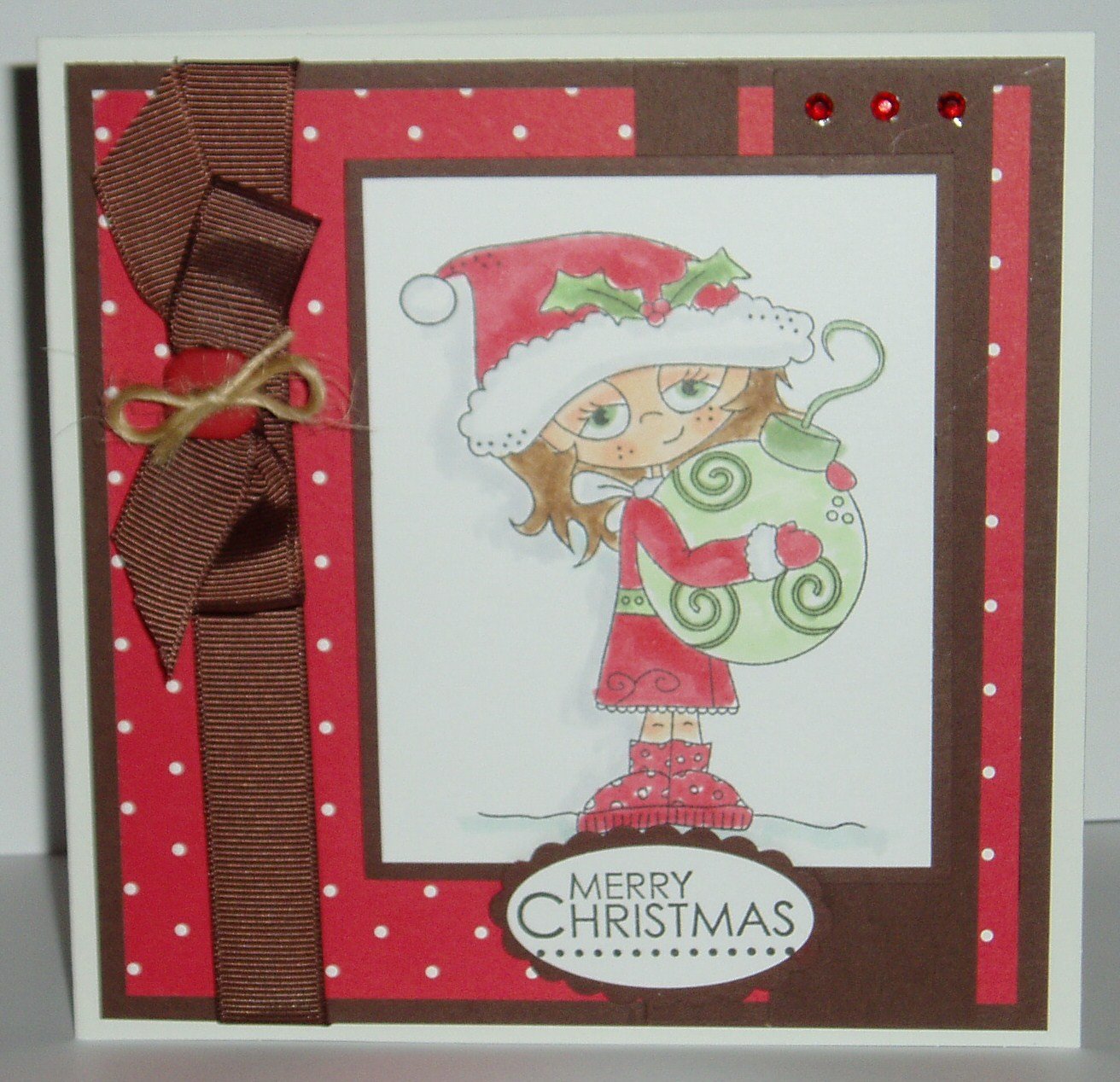 Stash used:
Sharing christmas sherbet pollycraft
Copics
Rest from Stampin up
Seasons of joy
Paper stack level one hostess gift
Grosgrain ribbon
earth elements buttons
Linen thread