Hello my freinds, are you having a great weekend, boy wasn't it hot yesterday… Phew!
Gonna be off to Greenwich market today, hopefully all depends on how gobby ones teenager is this morning, boy am I ready for her to go back to school!! I love greenwich on a sunday and was sooo looking forward to it have not been in a lonnnng time….
Anywas onto today challenge, with Stamp with us! It's a colour challenge a great one too get your mojo up and jogging along! Hers is what the colour inspiration is:
I decided to use chalks on this one, and I lurve the linen thread stampin up sells…
Oh gawdy didn't realise that i had put the sentiment on wonky, it sure does not look that wonky in the flesh!! Mmmm get out the stampa ma jig next tiime girly!!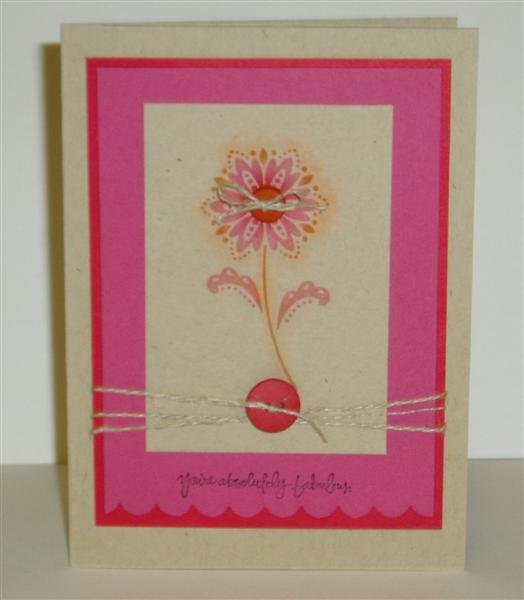 Supplies: All Stampin up
Card stock, Rose Red , Real Red, Kraft
Popping pastels
Versamark ink pad
Stamp sets, True Friend, Absolutely Fabulous
Earth Elements Buttons
Linen Thread