Oh my more rain again today, what a funny summer or not really, England never gets a good summer let alone a perfect one!! At least it's not too cold…..
Anyeways onto my creations for today more creations from the Craftsulove Demo weekend, Two of which was inspired by my friend Susie Sunshinethe little note pad, and images holder,I couldn't find a white or blue pen to go with it,…
All the items today are from craftsulove from the cardstock through to the colouring medium of prisma pencils…..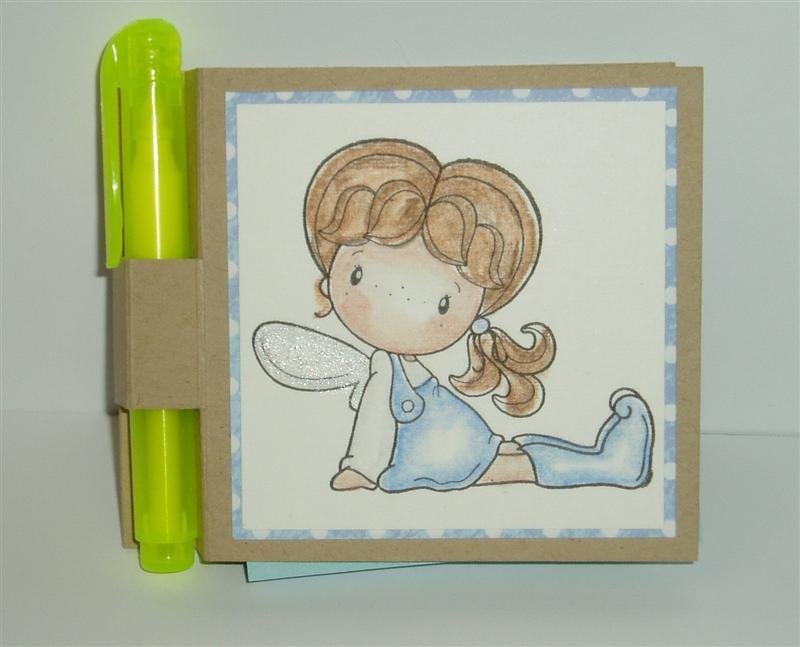 The next little cutie was made from a cc design and a scenic hobby art stamp, Helen Meighan was demoing them, and making stunning cards with them and Tracey from mojoon the run, suggested that i could use them with the cc design girlie as sand, even though it were grass, what a fabulous idea!! The sentiment is from a woodware clear set.