Hello everyone, well what rotten weather I have woken up too, sums my whole week up really doesn't it…. well lets hope the wind and rain blows the cobwebs away bigtime!! not the kind of weather to hang ya towels out in..lol
well being Sunday its Stamp with us challenge time and this week is a colour inspiration theme,
For my creations I made a card amd matching notebook, i just love the kraft card, quite addicted to it now…lol the note book i purchased from paperchase a real bargain @ £2.50 I thought, and i just decorated it to match the card,
Here are the supplies which are all barring the note book from Stampin up:
cardstock,ribbon and ink,Pumpkin pie
kraft cardstock,
summer picnic papers ,
oval scallop and large oval punches
Oval All stamps
Note book…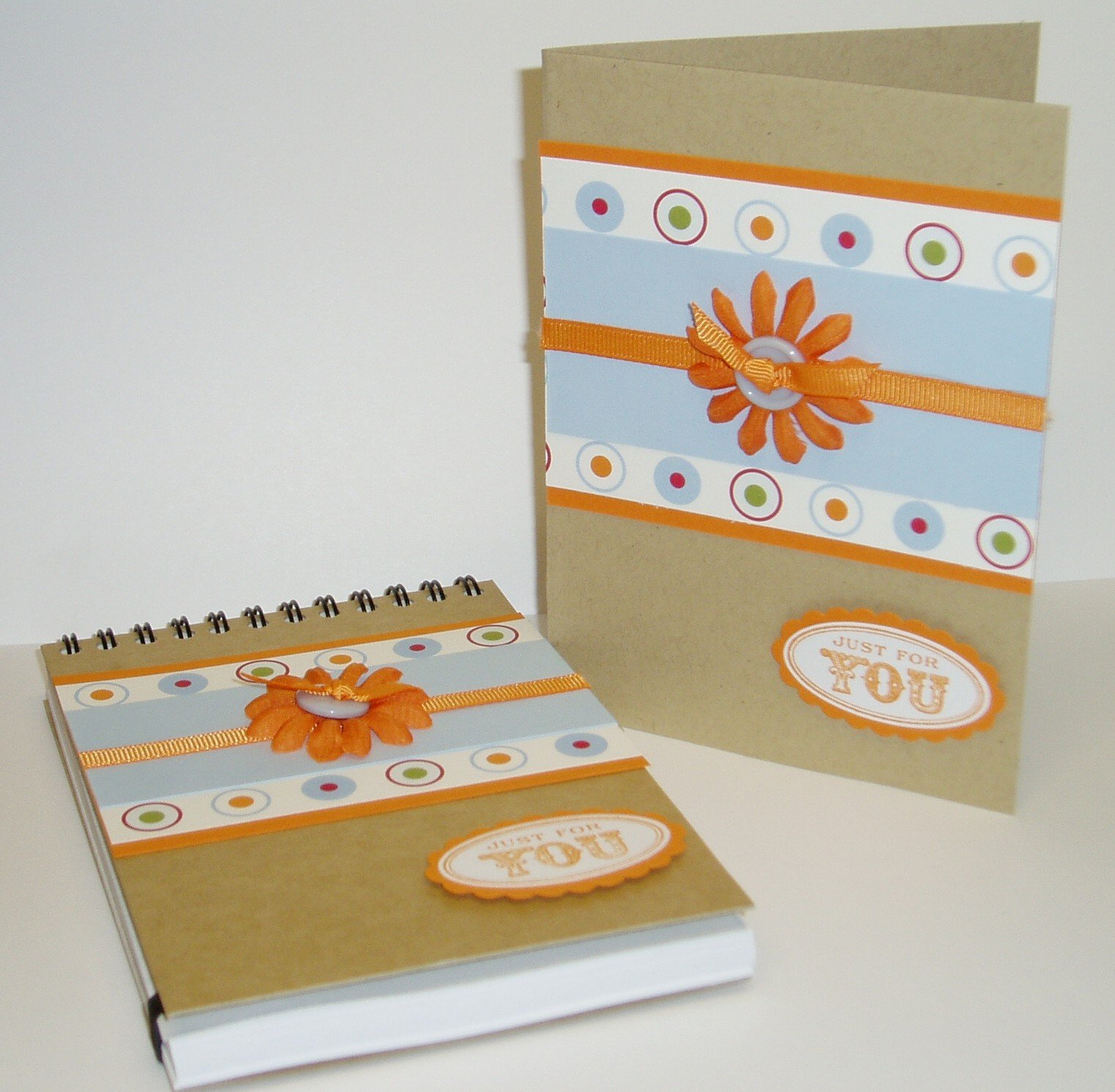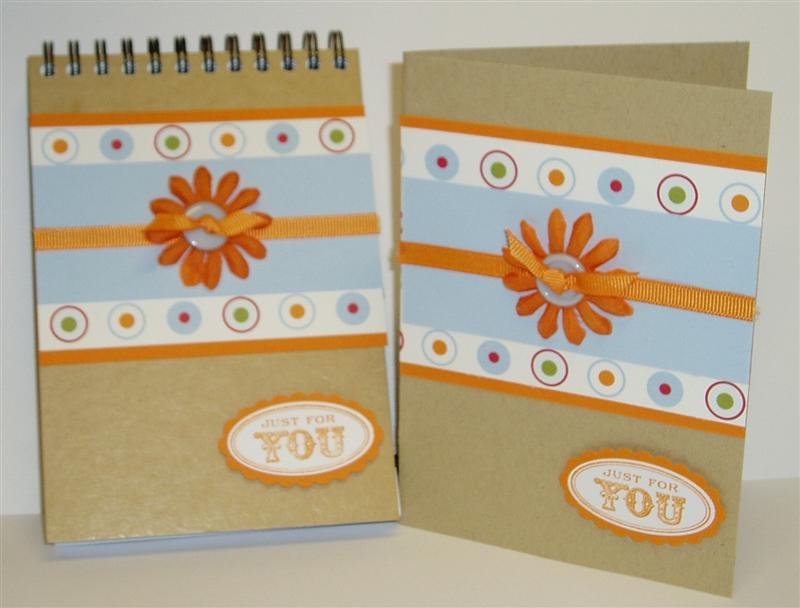 There are some stunning creations form the rest of the Dt's, please do pop over and take a look they are fabulous!! and why not join in, you don't have to use Su products…
also today I plan to upload some more delights, so watch this space!! If you can't make it back later then do come tommorrow, its Elzybells sneak peak time!!