Hello once again…lol..
I am rather late due to obvious reason for this DT card!!, I am sure my fellow Dt's will forgive me, I didn't want to miss it totally as it is such a fabulous sketch by our gorgeous Donna…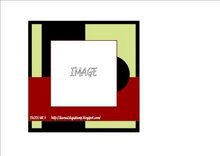 I have used Rosabella for this card from the uber talented Sandra Dry, and stampin up papers
Stah used:
Image: Sandra Dry designs
Papers Stampin up, Tea Party. Centainly celery and So saffron cardstock, Pearls from Pretties kit
Sentiment Whiff of Joy!
Copics
Do check out the rest of the DT's creations over at Dare u 2 digi….
Please pop below for my other two creations, that I posted today…