The Anya's are in the house!!
Hello all, and may i say a thankyou to all those that have wished me well, though not 100% better, i do feel loads better, and i think i am sleeping somewhat better now too, so that a relief!!
This mornings card is the fabulous Anya by the greeting farm, which can be purchased from the lovely Tracey at Dies to diefor noy only has Tracey got a stunningly fabulous selection of goodies to by, the customer service is way up there with the best of em, if Tracey has it and you want it, well you would have to wait too long to get it..
For todays Anya, coz there is three of them in this set, i have used Rain… how strange it is that all of us on the DT, has used Rain as our first sneak peak!! I have used Stampin up papers and cardstock and ribbon, i shall list a receipe of stash below picture…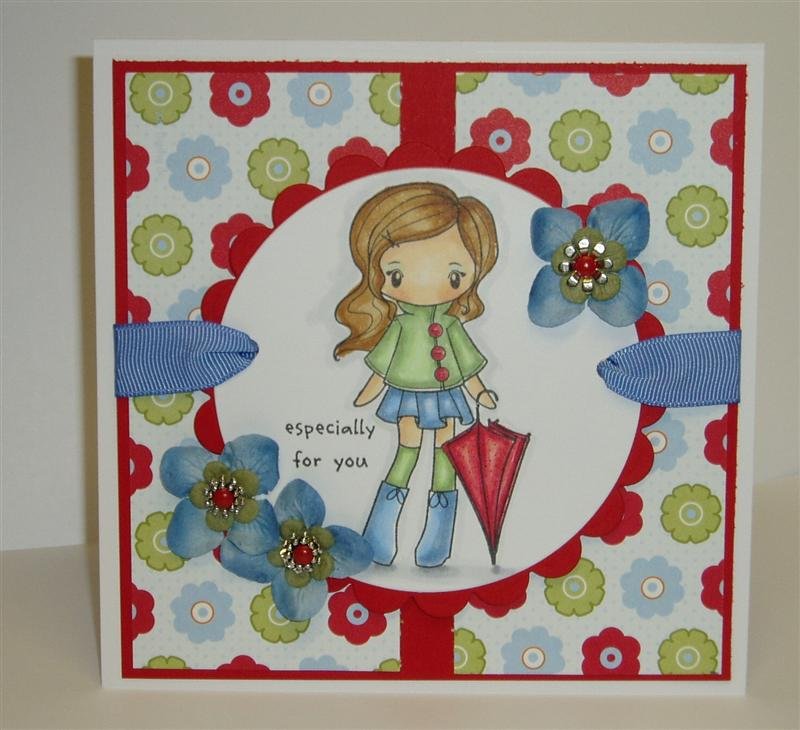 Stamps: Rain Dies to die for
sentiment mini tag set elzybells
Papers: Summer Picnic Stampin up
Cardstock: Real red Stampin up
Ribbon : grosgrain Stampin up
Colouring medium: Copics Craftsulove
Flowers and brads from stash..
Nesties,
Now please do pop back after 5pm as i will be showing my first card for the Elzybells new release and papertake weekly DT challenge card.. and also tommorrow for the next creation from the Anya's….