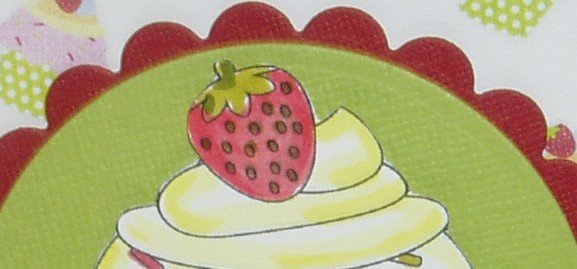 Pee me pants or what, I forgot to do a title… what am I like, must be over excited at having a half decent garden for a change!!lol
"This week our challenge is sponsored by Shaz at Funky Fairys Papercrafts. The DT have used the new download, Feelin Fruity – shabby style which is the prize for this weeks challenge! All you have to do is enter a card with something edible on it to be in with a chance of winning!! We've used fruits and cakes for our example cards but the choice is yours lol!"
I have used the free download that Shaz has been so kind as to share with us all, more food items…lol what am I like, can't be the fruity one like the rest of the team, has to be a cake, but am sure Shaz won't mind!!! I shall be creating with the fruity one too , it's fab….
As I didn't join in last week, I thought i would use Dawny p's fabulous sketch, ya sooo talented girlie I luv ya… no better inspiration than a sketch from Dawny… The sentiment os from the cupcakes set from Elzybells…. fabulously bright card for you today, speaking of bright, what do you reckon on the weather, about blinkin time too!!! Having me garden made over, so whilst the men were woring, I were wheeling me puppy stamford and little tille around in their wheelbarrow, lol they loved it tee hee!! will have to show some piccies later on in the week… I have plenty card creations to show you so do pop back this week from time to time…
Anyways onto the card….

Don't forget to checkout the rest of the team great creations…..