Climbing up the spout!!
It's another Elzybells sneak peak, and what a cutie I have here for you…
I have again used the critters set, sorry Elizabeth am quite taken with it..lol.. and the mini tag set which has four tags and 13 sentiments wow!!!
I have used cute spider as you can see, I stamped a border of these critters along the bottom of the card, I have one little physically impaired baby, what has more than eight ickle leggies bless him, i didn't stamp him properly so went over it again, that will teach me to do anything like that first, but when I make a card it just evolves to where it wants to go… so Hence the mistake, but I am rather happy with it myself.. it were rather fun making it… I used circle punche for the spider and went over a negative punched circle with a slightly larger one for his legs…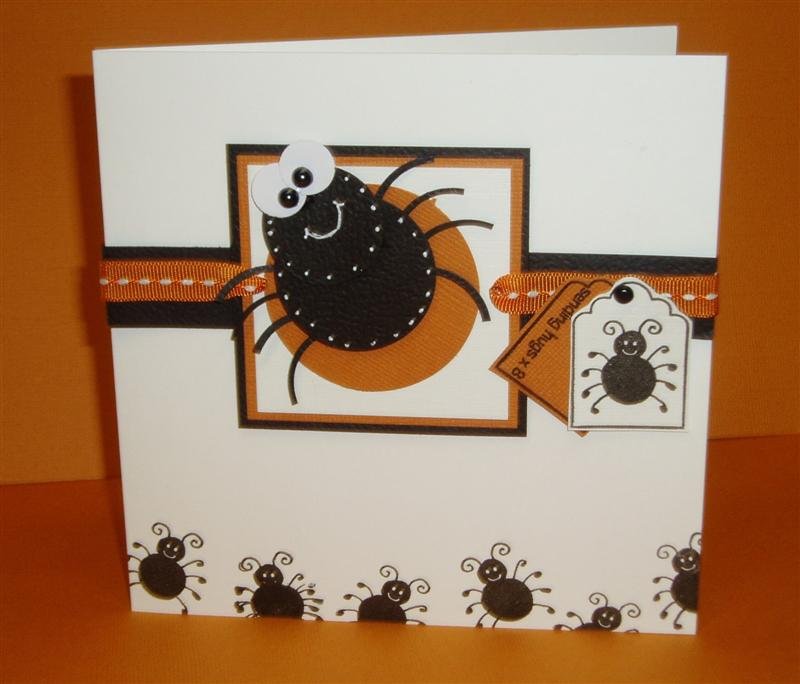 Hope ya likey…. don't forget to blog hop around to elizabeth and the rest of the elzybelles, the links are over yonder!! and more sneaky peaks later and tommorrow..which is launch day!!!