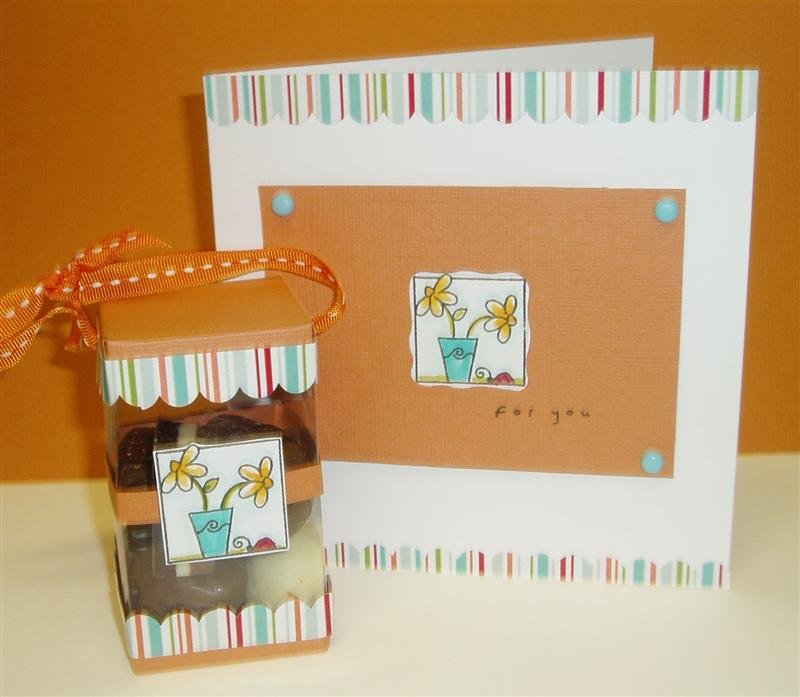 For Elzybells release day is today, yehaaaaa!!! I can get the other mini messages, whoopiedooo……
For this sneak peak I have used the spring cubes set, it has 5 images and 8 sentiments, how cool…. A very vestaile set I think, not just for spring cards…
I made an acetate box the instructions are on splitcoast stampers, it were fiddly I tell you!!, The papers are imaginiece, which i picked up from CUL at the weekend… The SU scalloped border punch, and sizzix bigz card blank die, whihc is the aperture on the card, i cut it in half.. coloured with copics and the choccies are from mark's…lol soon to be scoffed with a nice cuppa!!!
Do pop over to Elizabeth's and the rest of the team, also blog candy giveaway from The Generous Elizabeth, oh I wonder what it will be….