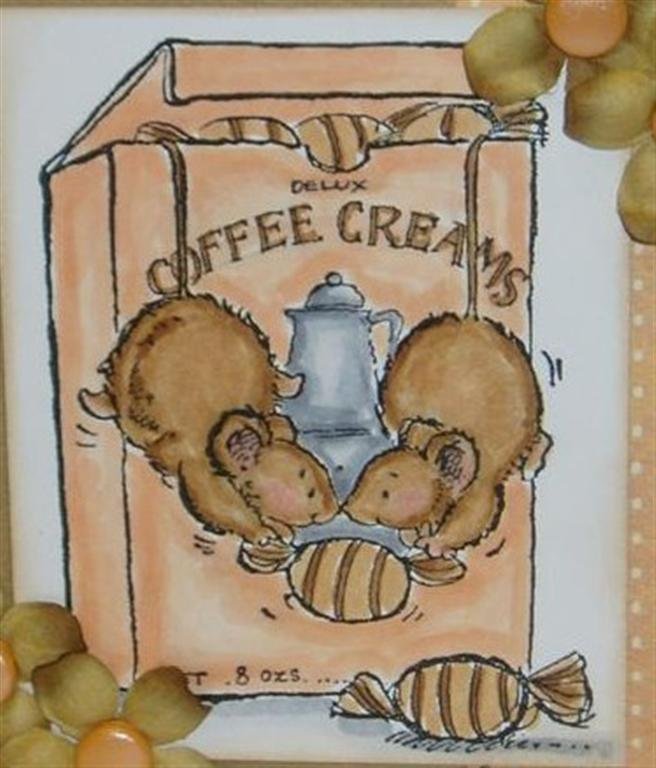 Penny black Saturday challenge this week is Something to eat, I couldn't resist using this image a friend gave me, I have tried to get the stamp but it appears it's discontinued, am sooo upset by that, it's a fabulous image wouldn't you agree…
The papers I used were old crate papers i think…. the sentiment is an amuse one, and image coloured with copics…. I think i should have put diamond glaze on the choccies, though it does not show up in the piccies so never mind,,,,
please do pop along again tommorrow, it's elzybells challenge day, and I ahve more foodie bits to show…..