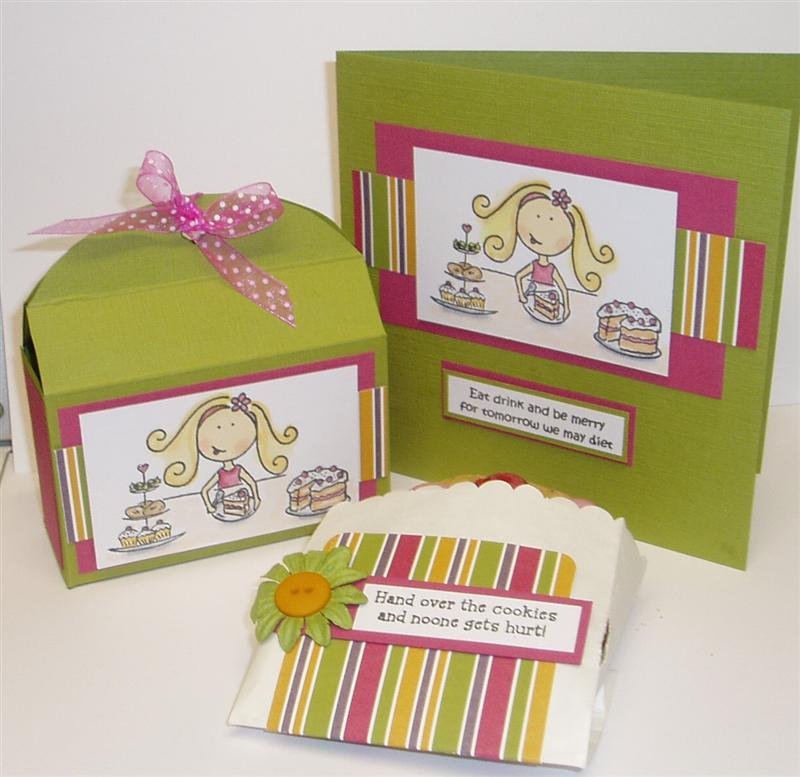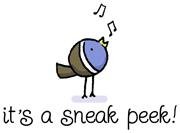 Yayyyyy it's launch day, and final day of Elzybells sneak peaks which is sad, as I really enjoy these, I have made several items for today, I have also gone for a coloured card instead of white and layering, i don't normally do coloured cards as I think it's a shame to use up gorgeous coloured card fr no one to see the back…. But i think i am rather pleased with this one and may get used to it…
I have used Stampin up papers and card, and with the exception of the Hand over the cookie sentiment with ia single rubber one, the rest of the images and sentiments are all from the clear set Just desserts, and did you guess where yeasterdays image came from, yes thats right from the elzybells girlie siting at the table scoffing herself silly….. I just inked up the cake stand…..
I coloured all images using copics, I made a wrap up box, you can get the template from papertrey, a cookie bag, I cut the paper bag down and used the scallop border from Stampin up, The cookie was my daughters, I pinched it, but she pinched it back..lol
Well I hope you like my creations today and have enjoyed popping by to see them all over the last four days, I appreciate the comments left by some of you, they are much appreciated, Before you run off though Elizabeth has the most amazing candy giveaway ever….
Yep some MEGA blog candy on offer. You could win ALL the stamps from this release, yep all the stamps – that's a total of 6 clear sets and 14 rubber stamps!!
OMG!!!!! Checkout Elizabeths blog for some gorgeous creationas and find out what you have to do to get ya mitts on that fabulous stash!!!