Another my paperworld sketch, just luv this blog….. Luv the fact that this lady makes a card everyday with the sketch of the week….. and each one looks sooo different…
I made this card using maggie nellie, I paper peiced her, with the gorgeous imaginisce, for peep's sake pretty new dress range, it's double sided, I it got from Craftsulove,who incindentley have extended their free p&p until midnight tonight… The sentiment is a penny black, I have inked the edges of the paper and image with doodlebug brown ink pad…..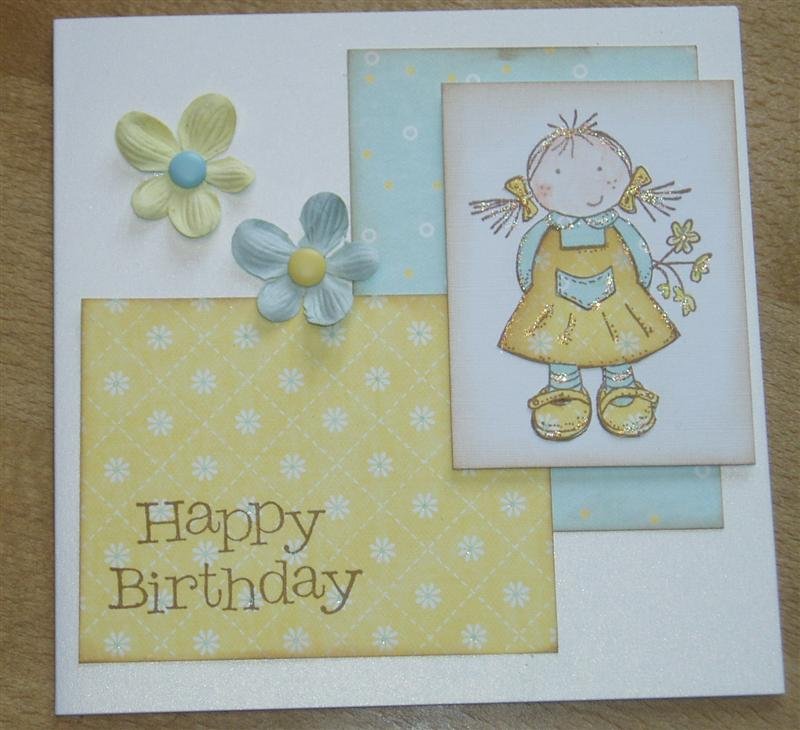 And also this week I have managed to design my card for Papertake weekly challenege, but can't show ya's till later when The lovely Steph uploads to the blog…. BUT here is a little teaser!!!
Norty me!!! Oppps better run before Steph give me a clip round the lughole!!! Tee hee…..