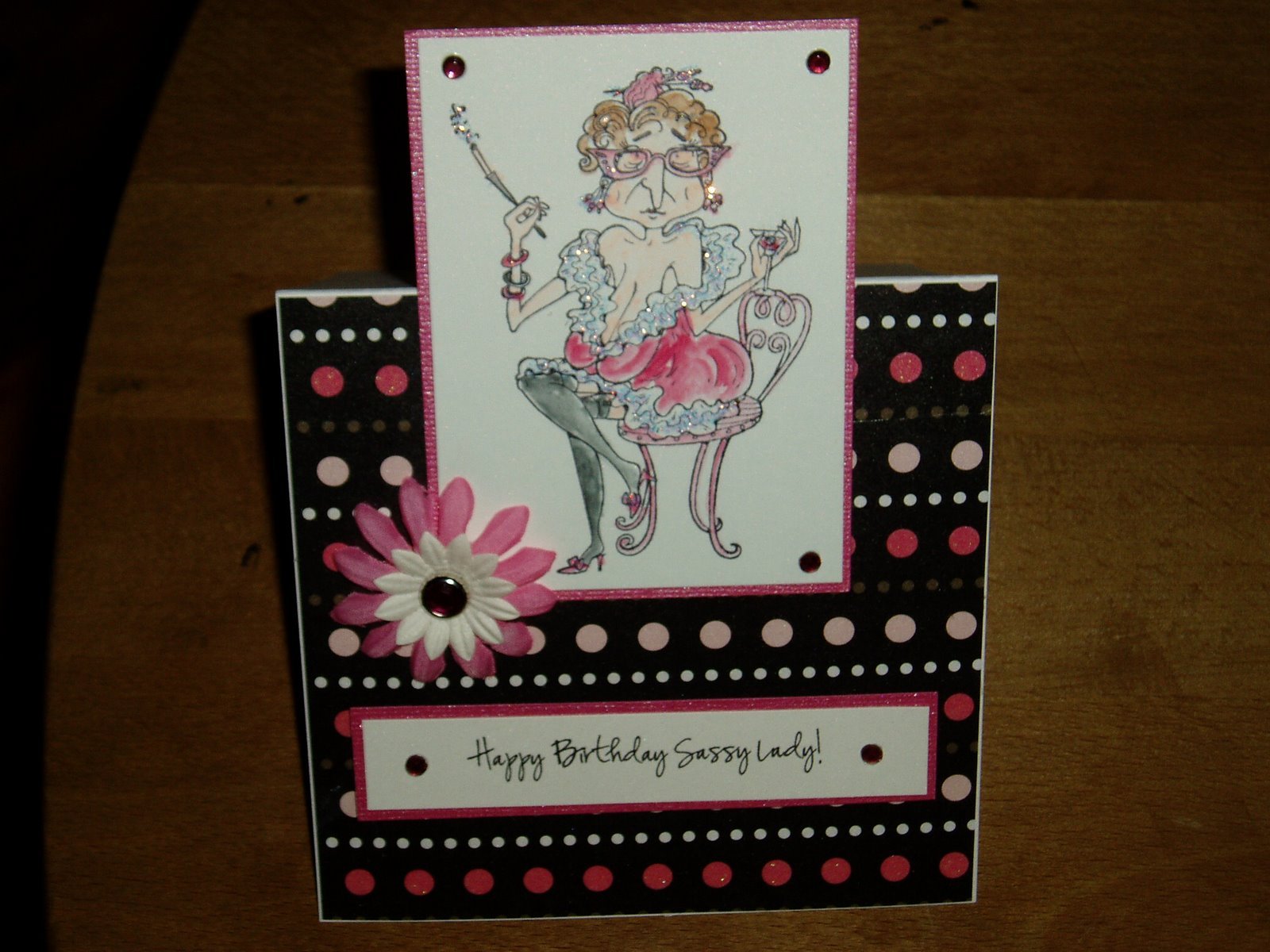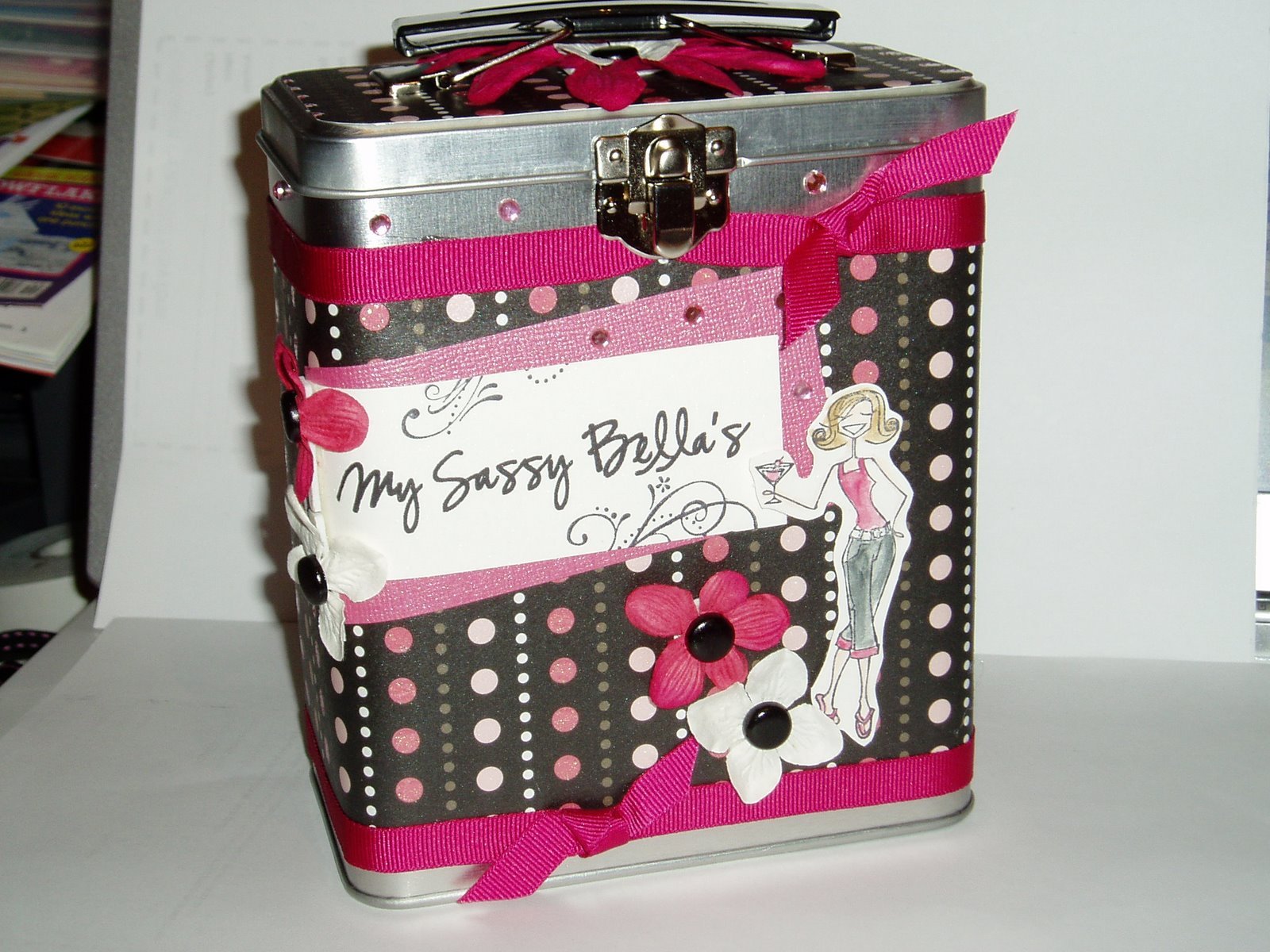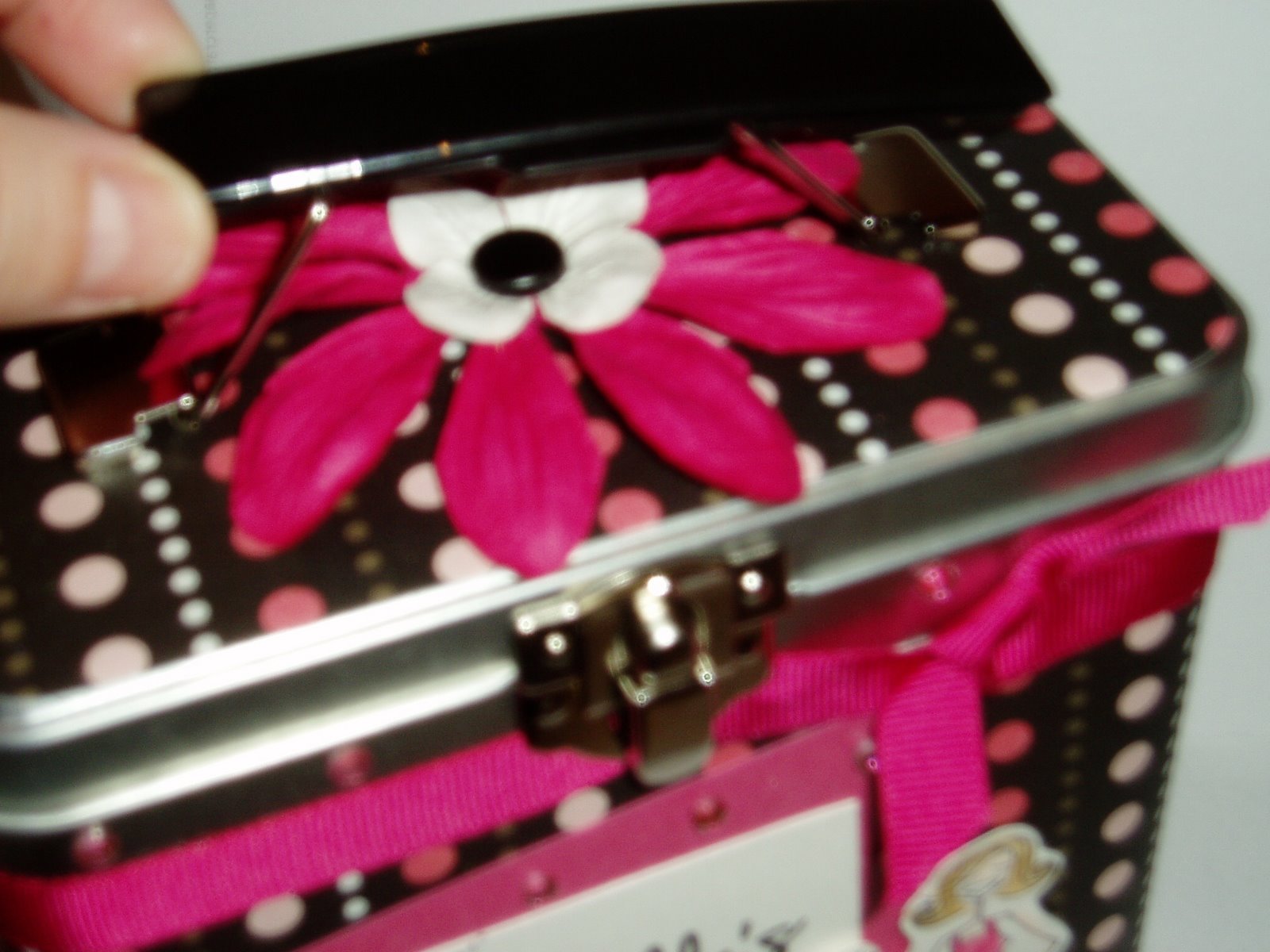 Happy Birthday Maureen For tommorrow, incase I don't get on here as I am getting ready for card making weekend away at a hotel near rochester with the card studio of maidstone, i know we will have a fabulous time as we did earlier in the year…. am going ith a few friends and gonna a the boggest laugh, well we didn't stop all weekend last time except when we got the bill for irish coffee £6.95 and it were rotten yuk!!!!!
Anyways I don't know about you but I have been dying to show you the card I told you all about that I made for Maureen well here it is, also i altered a tin so that she can house her homeless Bellas….
I were gonna put the ole sassy lady on the tin and name it Bella's Momma, but thought better of it, incase Em at the house of Bellas might get miffed with me…lol
DON'T FORGET TO CLICK ON PICCIE TO MAKE IT LARGER….
Inside it reads: Inside every older person is a younger person wondering what the hack happened! Happy brithday….
Hi Maureen ****waves**** are you still talking to me…. oooheee