Well today I have had a fabby time with the none other than StampingCazabella queenie, making a Jacob ladder wow!! that really was the biz…. You really have to make one if you haven't alreday, easier than it looks, and really quite a stunning item for whatever occassion, Mine isn't finished with it's embellishments yet, I shall be giving it to winnie as it's her birthday 5th Sept, oh and my twentieth wedding anni as well that day!!! The day went really well and there were some really lovely ladies on the class which makes for a lovely day allround….
Also today I received my first ever neverending RAK from Caz, Oh how I lurves these bellas and some beautiful ribbon stash. me lurves that too!!!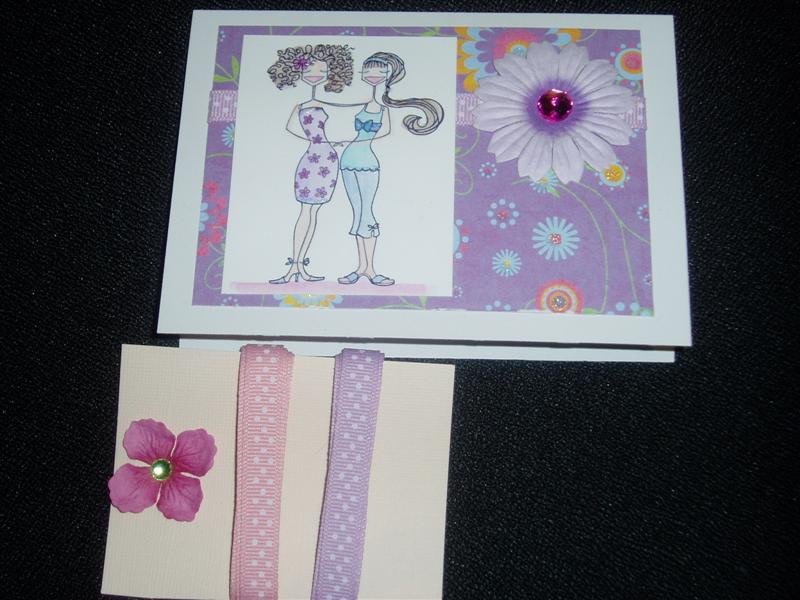 Isn't it just fabby, Caz I can see a new addiction here with the paper stacks…lol
Been a little busy with competition entry cards, but I shall be uploading some other new cards in the next day or so….
Tommorrow have to tale Paul and his friend to see a chelsea game at stamford bridge, and whilst they are shouting for their team , I shall be toodling around Harrods and having a spot of lunch all on me todd I might add but who cares what luxury I shall be indulging in……